M&M's World New York
Times Square, New York
M&M's World – New York
Advantage Cleaning's high-end cleaning expertise is perfectly suited for M&M World store at the center of NYC, with extensive opening hours, always full of customers. Our professional cleaning team provides cleaning at the Time Square location 7 days a week during opening hours.
"We Take Pride In Your Appearance"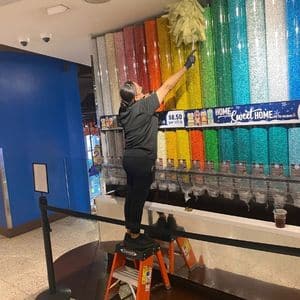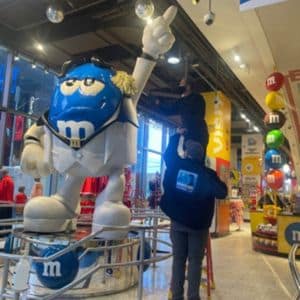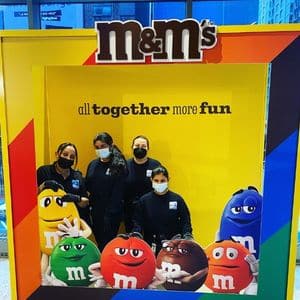 Visitor Rating
We measure quality by increase in visitor ratings.
25,000 sq.ft.
Maintaining a clean and pristine appearance of 25,000 sqft at all hours.
7 days a week
Cleaning 7 days a week during all opening hours 9:00am – 10:00pm.
Custom Plan
Cleaning team is guided by strict cleaning protocol to ensure quality.
The team at MARS was not satisfied with the performance of the previous cleaning company. With this we had a lot of ground to cover to show them that our plan to elevate quality standards was effective. MARS wanted a crew that would be present around the clock meaning that solidifying a capable and trainable group of cleaning technicians was paramount.
MARS wanted an around the clock service. We made sure to invest plenty of time and resources for our new staff to successfully integrate into the store.
This meant: scheduling staff for proper certification on how to handle the in-house products; having everyone learn the MARS lingo when it comes to radio call-outs; bridging communications between MARS staff and our non-english speaking AC staff.
Security is very tight at MARS and we are happy to see that we have developed great trust with our actions. Our staff has adjusted to all the specifications and that has led into a seamless integration of ACLLC into MARS. We have a solid grip into the needs of the business and the areas that need prioritization. This has allowed us to create checklists which details the processes to follow for old and new members of our team.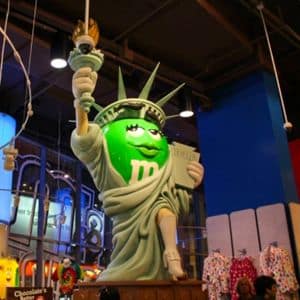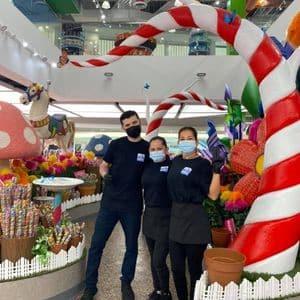 Want To Talk?
We are here to give you quick explanation on how our continuous-improvement-cleaning-system delivers consistent high quality cleaning and raving reviews from your customers.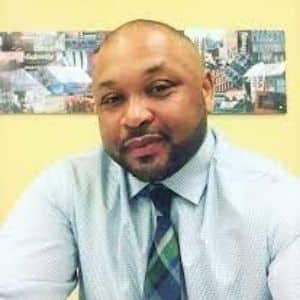 Omar Miller
Our Retail & Attractions Cleaning Services