According to a recent report, it would take a person almost 23 years to eat a meal at every single restaurant in New York City. NYC is filled with all kinds of different types of restaurants, and as a result, people don't ever have any shortage of options when eating out in the Big Apple.
If you own a restaurant in New York City, you should keep this stat in the back of your mind and do what you can to make your restaurant stand out in the crowd. Outside of serving incredible food, hiring restaurant cleaning services to help you maintain a clean restaurant is another way that you can accomplish this goal.
Hiring one of the professional cleaning services in NYC to lend a hand when it comes to keeping your restaurant clean will help separate your restaurant from the pack. It'll also provide you with a whole host of other benefits.
Take a look at the top five reasons why restaurant owners should hire restaurant cleaning services below.
1. Makes Your Restaurant Look More High-End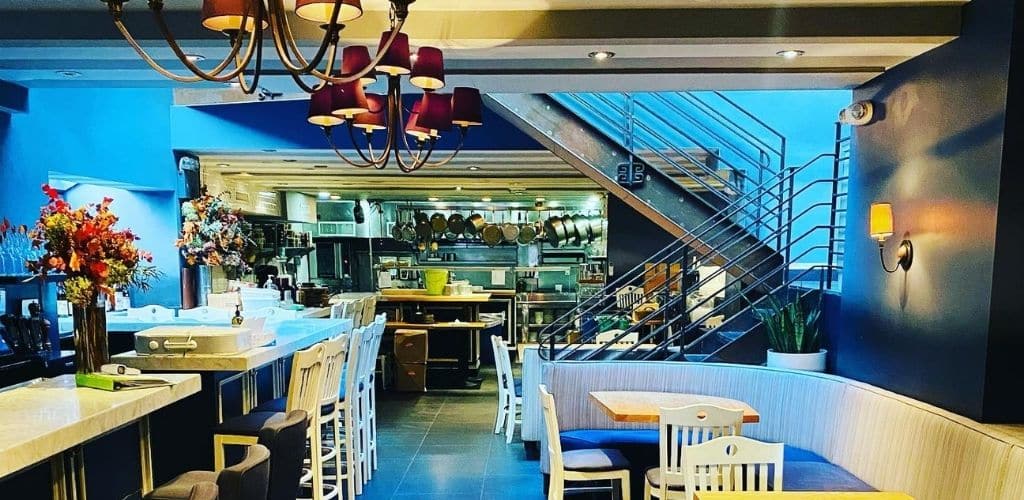 There are certain types of restaurants in NYC that might not be all that interested in achieving a high-end look. But if this is something that's important to you as a restaurant owner, hiring restaurant cleaning services will make all the sense in the world to you.
You aren't going to be able to get your restaurant clean from top to bottom and keep it that way on your own. You'll need a commercial cleaning company to step in and set you up with the services that it'll take to get your restaurant spotless.
The best restaurant cleaning services will help you keep everything from your tables and chairs to your floors and walls clean. They'll also take care of kitchens, bathrooms, and other areas that can be difficult to clean.
This will help your restaurant get the high-end appearance that you're going for. You'll be pleasantly surprised to see just how clean your restaurant can be, and you'll want to bring a restaurant cleaning service back again and again to keep it that way.
2. Ensures Your Restaurant Doesn't Violate Any Health Codes
At least once each year, the NYC Health Department is going to visit your restaurant for an unplanned inspection. They'll do this to see if your establishment might be in violation of any health codes.
In a worst-case scenario, the Health Department can actually shut your business down for the time being for health and safety violations. This could be detrimental to your business and could potentially put its future in jeopardy.
But even if you're able to avoid finding yourself in this situation, the Health Department is going to give you a letter grade at the end of their inspection. And if that grade isn't good, it might stop some people from wanting to visit your restaurant in the future.
This is another fantastic reason to hire a restaurant cleaning service. As long as you have them visit your restaurant on a consistent basis, you'll always be ready for the Health Department to show up at a moment's notice.
3. Helps Your Restaurant Maintain a Great Reputation
If your restaurant doesn't get a good grade from the NYC Health Department, it won't take long for people to find out about it. You'll be required to post this grade for all to see, and if the grade is low, it's going to affect your restaurant's reputation.
Your restaurant's reputation can also take a hit if people simply start noticing that your establishment isn't as clean as it should be. They're going to tell their family, friends, etc. about any bad experiences they may have had in your restaurant and word will spread fast.
By showing a commitment to keeping your restaurant clean by hiring restaurant cleaning services, you can keep your great reputation intact.
4. Motivates Your Employees to Stick With Your Restaurant
If you don't work hard enough to keep your restaurant clean, more than just your customers are going to head for the hills. You may also find that your employees will begin to leave because they don't like the working conditions that they're being subjected to.
Additionally, you might find that some of your employees will start to get sick more often than usual if they're always working in an environment that is too dusty, dirty, etc. You can prevent them from ending up in this position by hiring restaurant cleaning services.
5. Limits Your Restaurant's Legal Liabilities and Risks
There are always going to be some legal liabilities and risks that you'll have to manage when you own a restaurant. But this will be especially true for those restaurant owners who don't make cleaning a top priority.
If you have, say, dirty floors in your restaurant that aren't cleaned by a restaurant cleaning service, someone could come along and slip and fall on them. This could leave you with a lawsuit on your hands.
You can limit your legal liabilities and risks by patronizing a restaurant cleaning service that has a great quality control process in place. They'll be able to use it to get your whole restaurant way cleaner than it would be otherwise.
Call Us to Take Advantage of Our Restaurant Cleaning Services
As the owner of a restaurant, you have more important things to worry about than trying to clean your establishment yourself. But as you've seen, you can't afford not to put cleanliness at the top of your to-do list.
Rather than trying to tackle cleaning on your own, you should hire us and utilize the restaurant cleaning services that we have to offer. They'll get your restaurant cleaner and allow you to get access to all the benefits listed here.
Get raving customer reviews for your restaurant with Advantage Cleaning's quality cleaning "process improvement plan".