About
Advantage Cleaning
"We Take Pride In Your Appearance"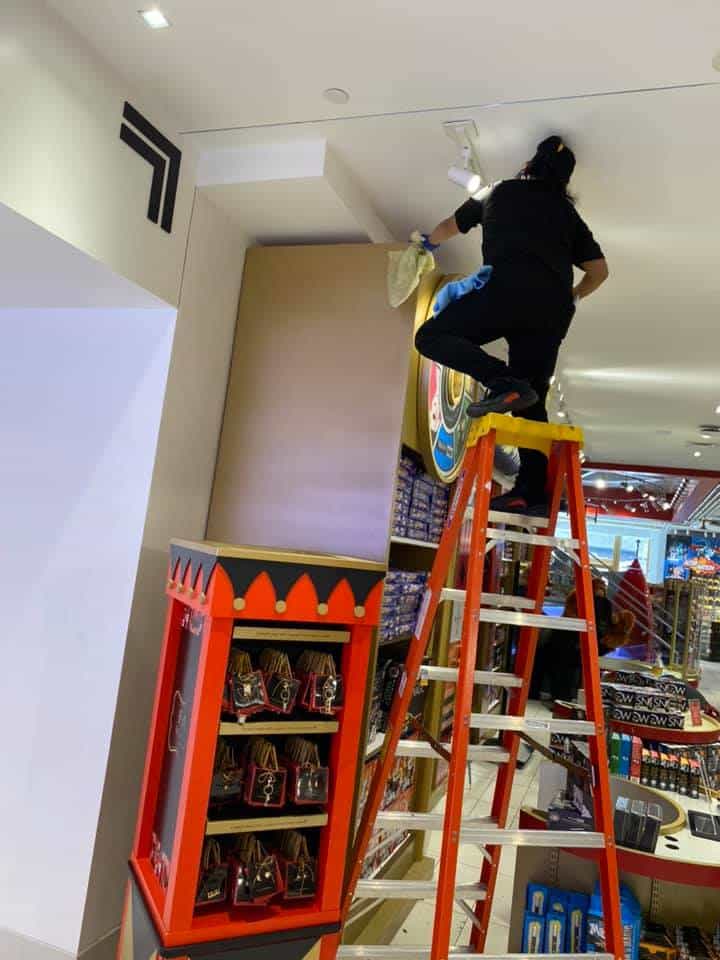 "We take pride in your appearance"
Advantage Cleaning LLC, Was founded in 2010.
Since then we have developed a systematic approach to commercial cleaning. Understanding the precise nature of our clients needs, we complete projects efficiently and on schedule, going above and beyond to form a lasting relationship with our clients.
One of the things that makes us different is that we allow the customer to see solutions they did not think were possible, creating a clear path to overcoming any objectives.
"I am the Facilities Manager at Madame Tussaud's Wax Museum in New York and have been with my company for twenty years. I can honestly say that in my twenty years' experience, Advantage Cleaning is by far the best cleaning company I have ever worked with.
They are a dedicated team that show up on time and when they are in the attraction, they pay attention to all the little details. They do such a great job here at our attraction that if given the choice to have the cleaning crew become an in-house internal team, I would refuse because of how good a job they do.
They are reliable, trustworthy, and dedicated to their jobs and it really shows. I highly recommend Advantage Cleaning LLC to anyone who is seriously considering hiring an outside cleaning company, and I can say with experience that you will not be disappointed."
"Omar and team have supported me through two companies I worked for. They are prompt, professional and do a thorough job each time they clean. It made perfect sense when I moved on to a bigger retail company to ask if they would work with me again.
In business its always a comfort to know a business you rely on to keep your space spotless never lets you down."
Management
Hi, I'm Omar Miller
CEO of Advantage Cleaning LLC
I am the founder of Advantage Cleaning LLC, a commercial cleaning company that helps facilities create strong cleaning systems, geared towards, identifying pain points, easing operational concerns, and adhering to that space's every need to reach maximum potential.
Before devoting himself to creating a committed and forward-thinking commercial cleaning company, Omar served as Regional Manager for 2020 companies, a branding and marketing organization whose clients include, Verizon, At&T, and Spectrum, three major companies involved in the advancement of Fiber optic technology.
"We pride ourselves of the safety and appearance of your facilities"
The qualities that we stand on are a clear vision and identity of who we are as a commercial cleaning company, which transcend in our work, and has allowed our customers to see why people choose us over the competition.
Omar Miller
CEO & Team leader of Advantage Cleaning LLC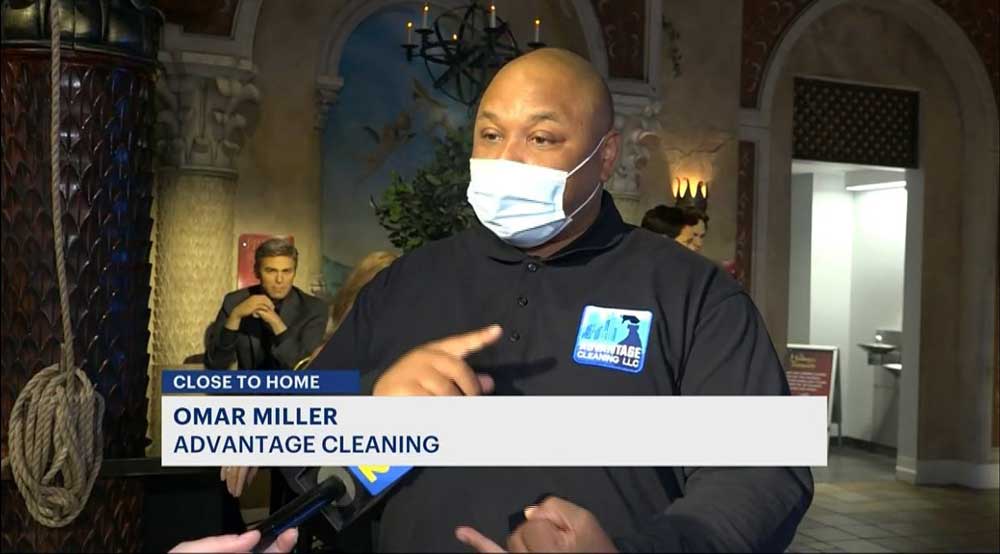 In The Media
Follow Advantage Cleaning on their amazing journey of proving how a high quality cleaning service can positively impact revenue for businesses in New York, and achieving a dream of creating employment, purpose, and personal growth for hundreds of professional cleaners.
Omar's "Care Club" For Homeless
Omar is the founder of the nonprofit "Care Club" for homeless in New York City. The sole purpose of this non-profit organization is to help homeless residents throughout New York City, by providing food, clothing, and other necessities, that get overlooked by many, but are essential to maintain standard living conditions. We recruit friends, family, and youth organizations, to enhance the importance of giving back throughout the community.
Omar is ambitious and committed to creating new job opportunities, as well as provide top tier services to all my clients through systematized methods that increase overall presentation.
Our Advantage Cleaning llc Professionals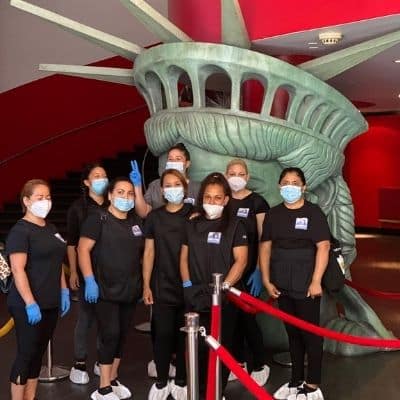 The Team here at Advantage Cleaning goes through a stringent hiring process, this allows us to sift through candidates and hire the technicians that fit our system.
Soft Skills – In this area the required skill is effective communication, one of the core values we heavily rely on to make significant changes in each facility.
Technical skills – We require each Team member to be trained and skilled in operating the janitorial software we use to systematize or commercial cleaning process, use of key card to access your facilities securely, and show up to each location Identifying themselves as a Team member of Advantage Cleaning LLC.
Hard skills – Each team member has been trained and certified in cleaning, sanitizing, and disinfection of every type of facility that Advantage Cleaning LLC specialize in.
We are easy to identify on your premises:
Our Uniforms – Our staff all wear easy to recognize uniforms marked with a clear "Advantage Cleaning" logo.
Our ID badge & Key Cards – We wear a visible ID-badge to easily present our selves for security reasons and the legitimacy of our presence on your premises.
Our Cleaning APP – With our APP we can tell you exactly what part of the cleaning process we are working on at any given time. Just ask.
This is what makes Advantage Cleaning LLC a 5-star commercial cleaning company.
We mesure quality
We Deliver The HIGH Quality Service Your Business Rely On