Our Commitment To ESG
Building a Sustainable Future with Advantage Cleaning LLC
Our ESG framework guides our operations, ensuring that we promote sustainability, ethical conduct, and responsible corporate governance.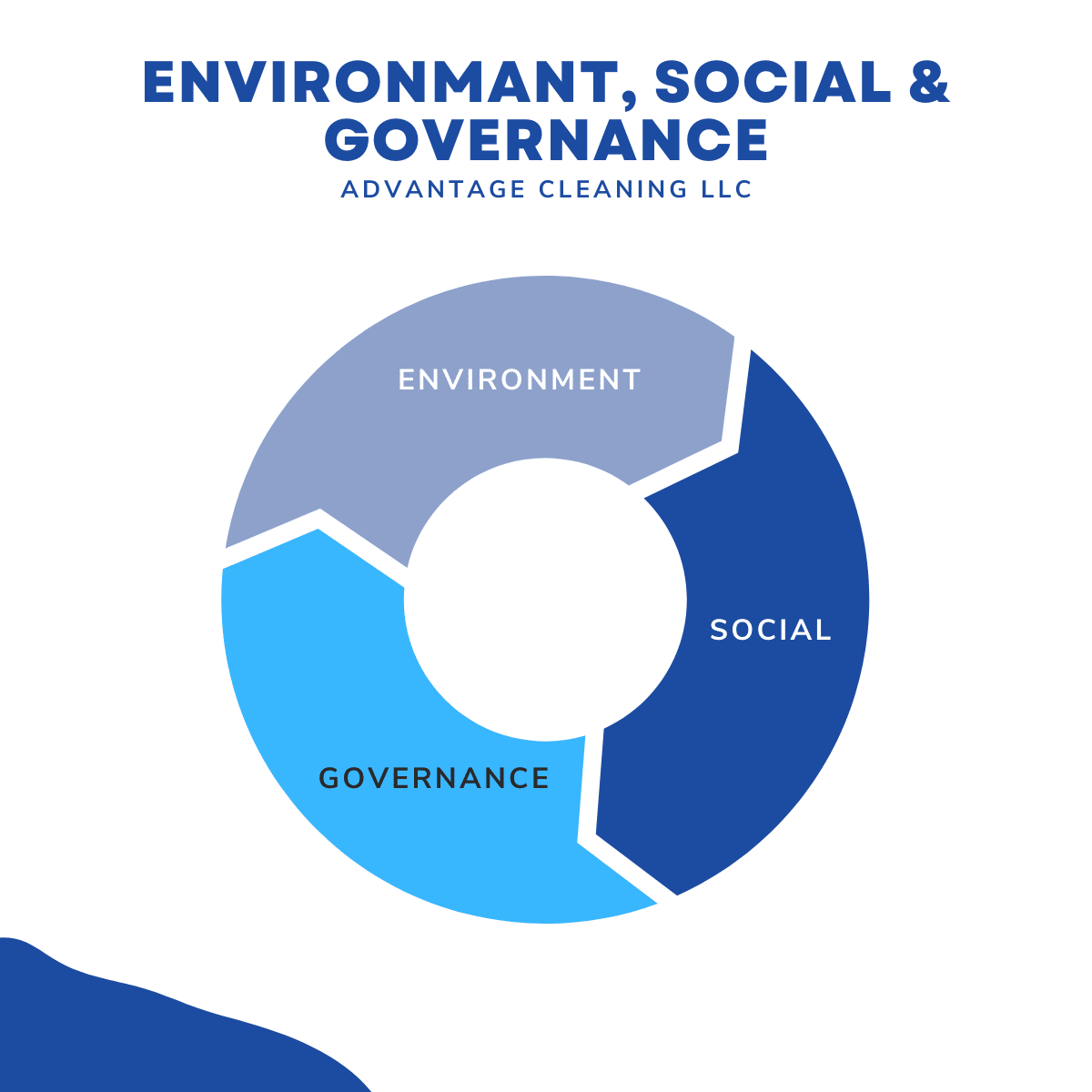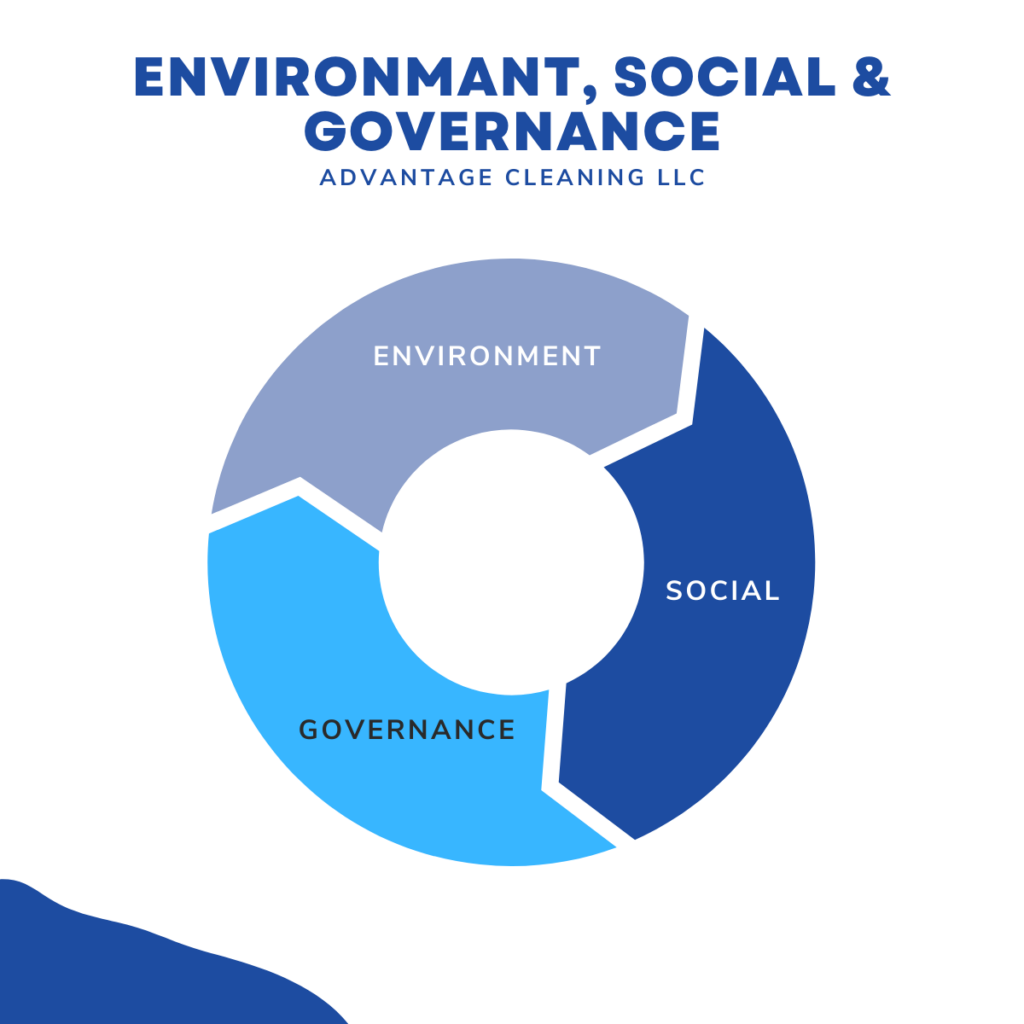 Our Commitment To Our environment & community
At Advantage Cleaning LLC, we fully recognize the importance of responsible environmental, social, and governance practices in the communities where we operate
Our ESG framework guides our operations, ensuring that we promote sustainability, ethical conduct, and responsible corporate governance. By prioritizing ESG measures, we aim to create a positive impact on the environment, our employees, clients, and the communities we serve. Join us in our journey towards a sustainable future.
"We are ambitious and committed to creating new job opportunities, as well as provide top tier services to all our clients through systematized methods that increase overall presentation of our clients facilities, with an absolute minimal environmental impact."

– Omar Miller, CEO
Our Roadmap to ESG Excellence
We are committed to implementing and continuously improving our ESG practices. Here is a roadmap that highlights our key initiatives and ongoing efforts:

Actions taken to reduce CO2 and preserve the environment
Energy Efficiency
We have invested in energy-efficient cleaning equipment and technologies, reducing our energy consumption. We only operate with ECO friendly and electrical vacuum cleaners, floor cleaning equipment, and lifts. We keep tight client side inventory control to minimize inventory and inventory deliveries.
Water Conservation
By investing in water-saving cleaning machinery and training our cleaning technicians in responsible water usage, we strive to minimize our water consumption and wastewater production.
Waste Management
Our waste management program focuses on waste reduction, recycling, and responsible disposal of packaging, cleaning equipment. In addition, we provide optional client training in waste minimization.
Carbon Footprint Reduction
We are actively working towards reducing greenhouse gas emissions, tracking our carbon footprint, and exploring renewable energy options. Electric vans, more efficient cleaning machinery, and machine operation, are currently in our focus.
We are currently in the process of changing our distribution vans to electrical vehicles, to further reduce our carbon footprint, and constantly evaluating more efficient cleaning machinery.
Social Responsibility
Employee Well-being
Health, safety, and well-being of our employees has always been a focus area, and our comprehensive cleaning and safety training, ergonomic practices, and feedback culture helps provide the positive work environment that allows us to enjoy the highest employee retention rates in the industry.
We foster a diverse and inclusive workplace, promoting equal opportunities, respecting differences, and celebrating diversity, regardless of social, sexual, political, and cultural orientation. We strive to hire the best-fit people for our training programs, offering equal opportunities for promotion to supervisor, and area manager, solely based on commitment.
We source from suppliers who share our commitment to ethical practices, fair treatment, and responsible sourcing. We engage with suppliers who are able to supply the environmentally friendly cleaning products and machinery we buy, and can provide sufficient documentation that products have been produced and delivered under ethical circumstances and with minimum environmental impact.
Omar, CEO of Advantage Cleaning LLC, is the founder of the nonprofit "Care Club For Homeless" in New York City. The sole purpose of this non-profit organization is to help homeless residents throughout New York City, by providing food, clothing, and other necessities that get overlooked by many, but are essential to maintain standard living conditions.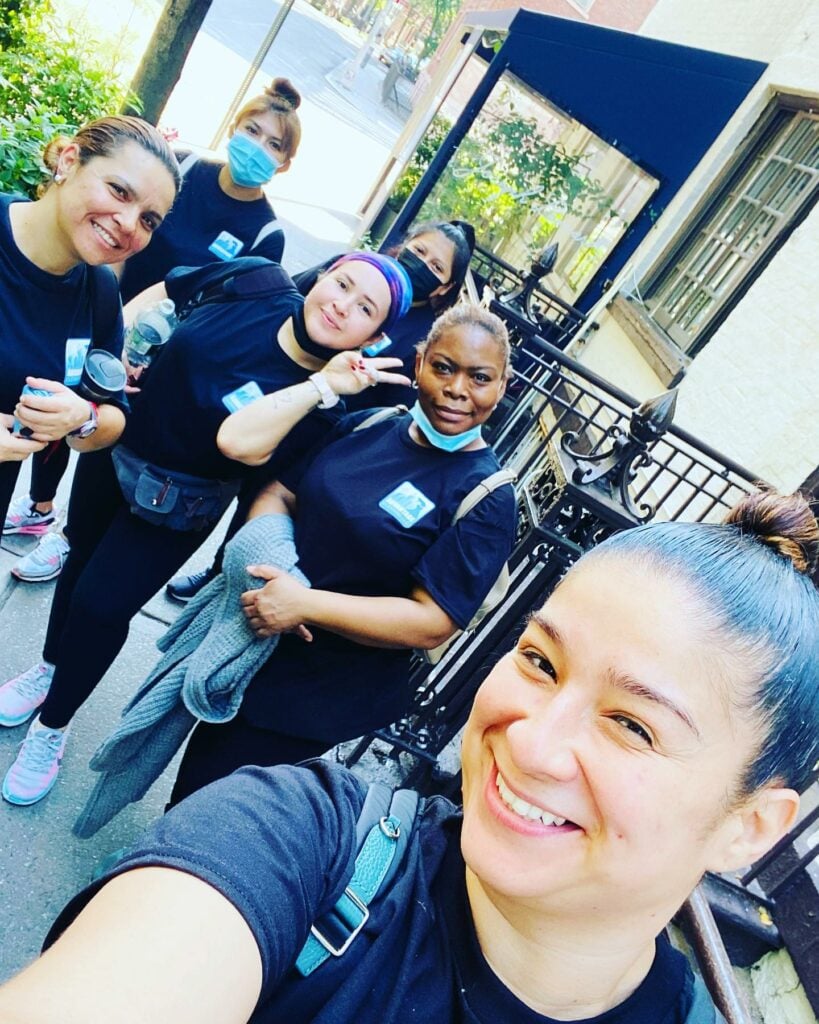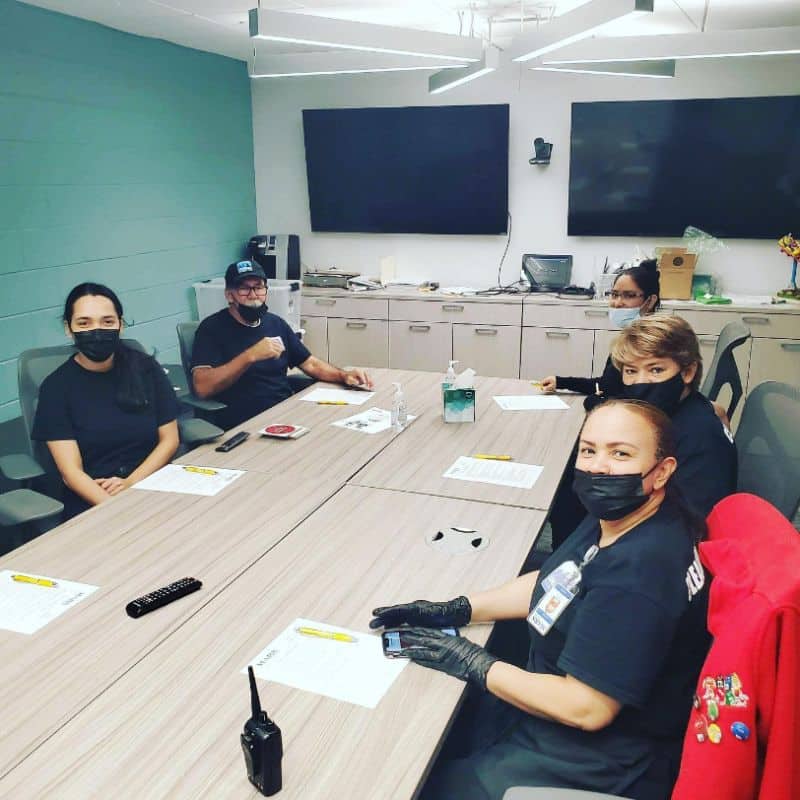 Governance & Ethics
Transparent Operations
We adhere to strict financial transparency, ethical business practices, and compliance with applicable laws and regulations.
Board and Management Composition
Our leadership team and board of directors embody diverse perspectives, expertise, and experience to ensure effective governance.
Risk Management
We have robust risk management processes in place to identify, assess, and mitigate potential risks.
Data Privacy and Security
We prioritize the protection of sensitive data and maintain strict data privacy policies to safeguard client and employee information.
Let's create a sustainable future together, for generations to come
We invite you to learn more about Advantage Cleaning LLC's ESG program and our ongoing initiatives. Feel free to contact us to discover how our commitment to ESG aligns with your sustainability goals and values.
Please reach out if you would like more details on our ESG program
Please add your contact details
We will email you our ESG presentation shortly