Our Quality system
Our Process-Improvement-Plan
Our Process-Improvement-Plan that brings your pride and confidence in the appearance of your facilities, and raving reviews from your customers.
"We pride ourselves of the safety and appearance of your facilities"

The qualities that we stand on are a clear vision and identity of who we are as a commercial cleaning company, which transcend in our work, and has allowed our customers to see why people choose us over the competition.

– Omar Miller, CEO Advantage Cleaning LLC
Unparalleled High-Quality Commercial Cleaning
We have the cleaning system that ensures your confidence and pride in the appearance of your facilities.
We exist because "We Care About Your Appearance", and our goal is to provide the confidence, pride, and trust that every company should experience from their cleaning company.
The purpose of the Advantage Cleaning "Quality KPI's" and and "Process Improvement Plan", is to provide you with the confidence and experience that your facilities are always immaculate, so you can enjoy the spontaneous praise from your co-workers and customers.
Since 2010 we have been continuously refining our cleaning Process-Improvement-Plan, cleaning crew training, quality inspection, client communication, and our digital cleaning platforms, on which our operation is managed, down to every little detail.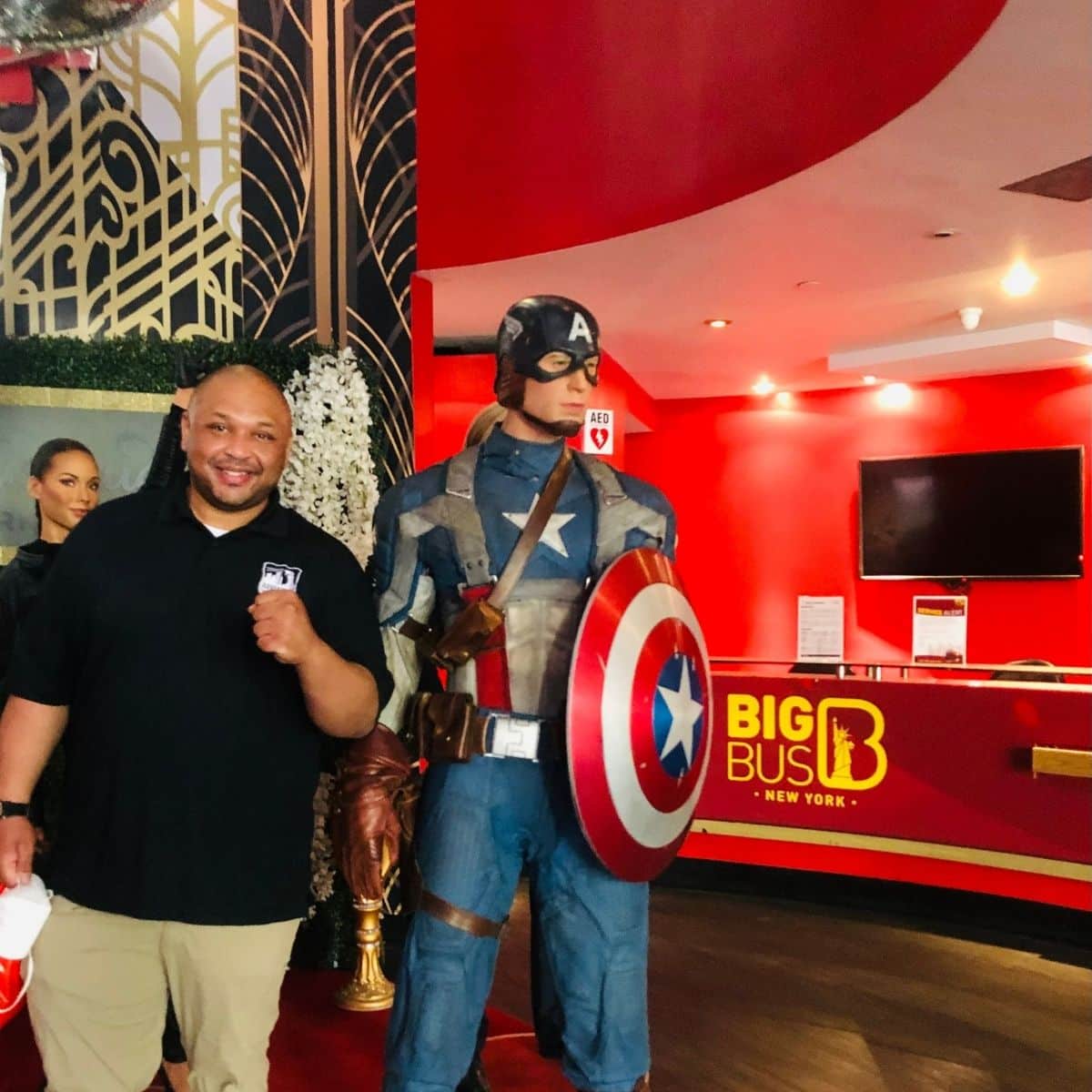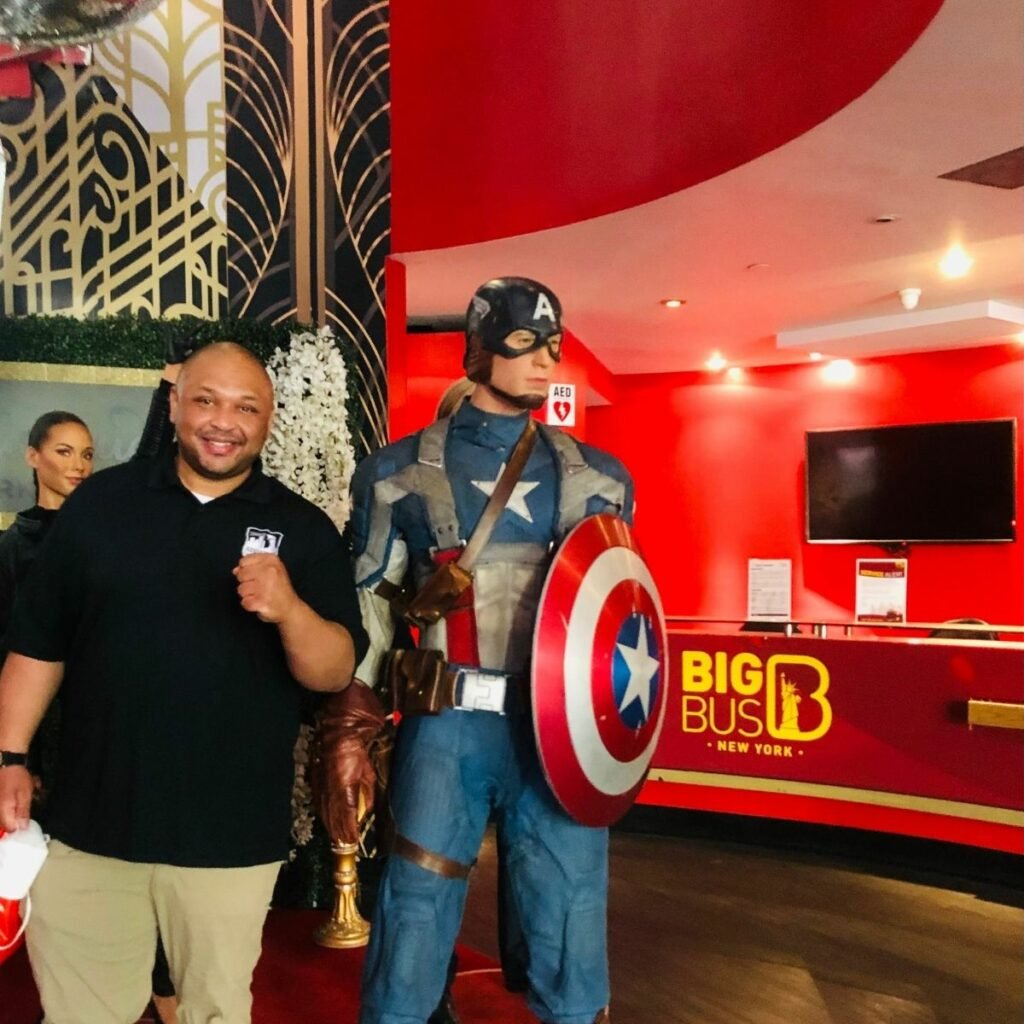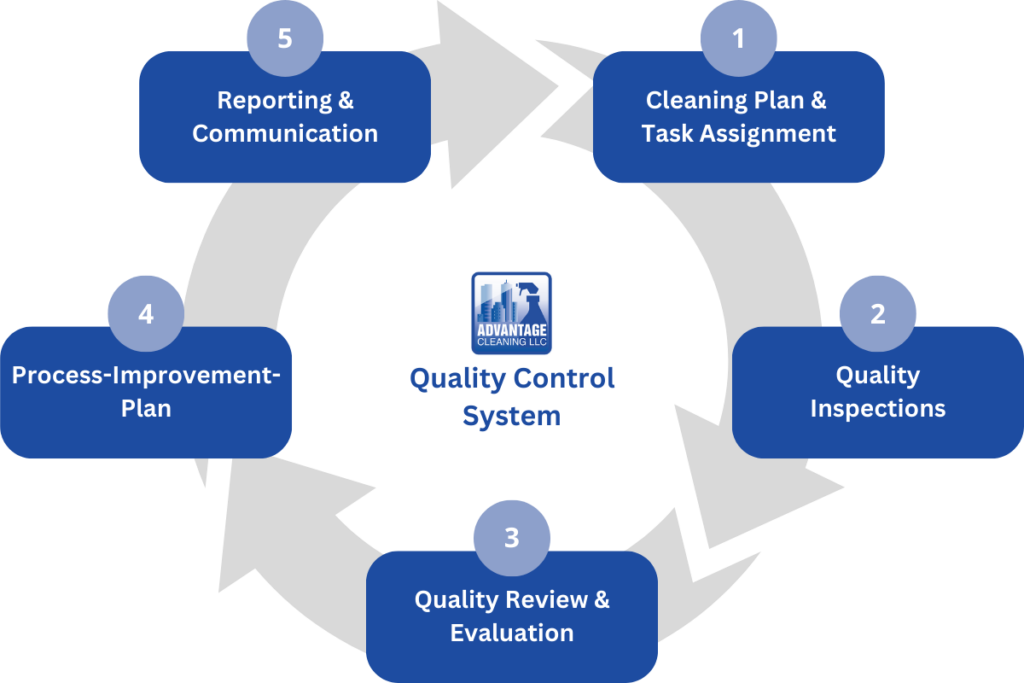 Our Process improvement plan
Continuous high-quality cleaning standards that gets you raving reviews from your customers
Our cleaning crew work according to your custom cleaning plan, our checklist, and doubles as the quality inspection checklist.
We Measure Quality & Identify Areas for improvement
At Advantage Cleaning, cleaning quality and client business impact is measured, reviewed with our client, and changes are made instantly, and swiftly implemented in our cleaning system and quality inspection process.
Improvements are implemented & inspected Before Next Review Meeting
The cleaning process for a specific area that needs improvement and immediately adjusted in the leaning plan, and quality inspection confirms the improvement in quality.
World Class Crew
We care about our team of professional cleaners because they are the reason for our happy clients and our success.
We Are Relentless About Our Cleaning System
Training of our crew of +120 professional cleaners takes place everyday at our client's facilities to ensure everyone on the team knows their role, which part of the client cleaning plan they are responsible for, how it should be done, and report when ready for inspection.
Constant Professional Cleaning Training
The basis of our high-quality cleaning service is our crew training. We provide training during onboarding of new cleaners, certifications, and relentless everyday training in our cleaning system.
Quality Control during every cleaning job
Our cleaning crew manager is handling quality inspection and client site specific guidance and training to insure swift implementation of any changes to your cleaning requirements is implemented and checked at every cleaning job.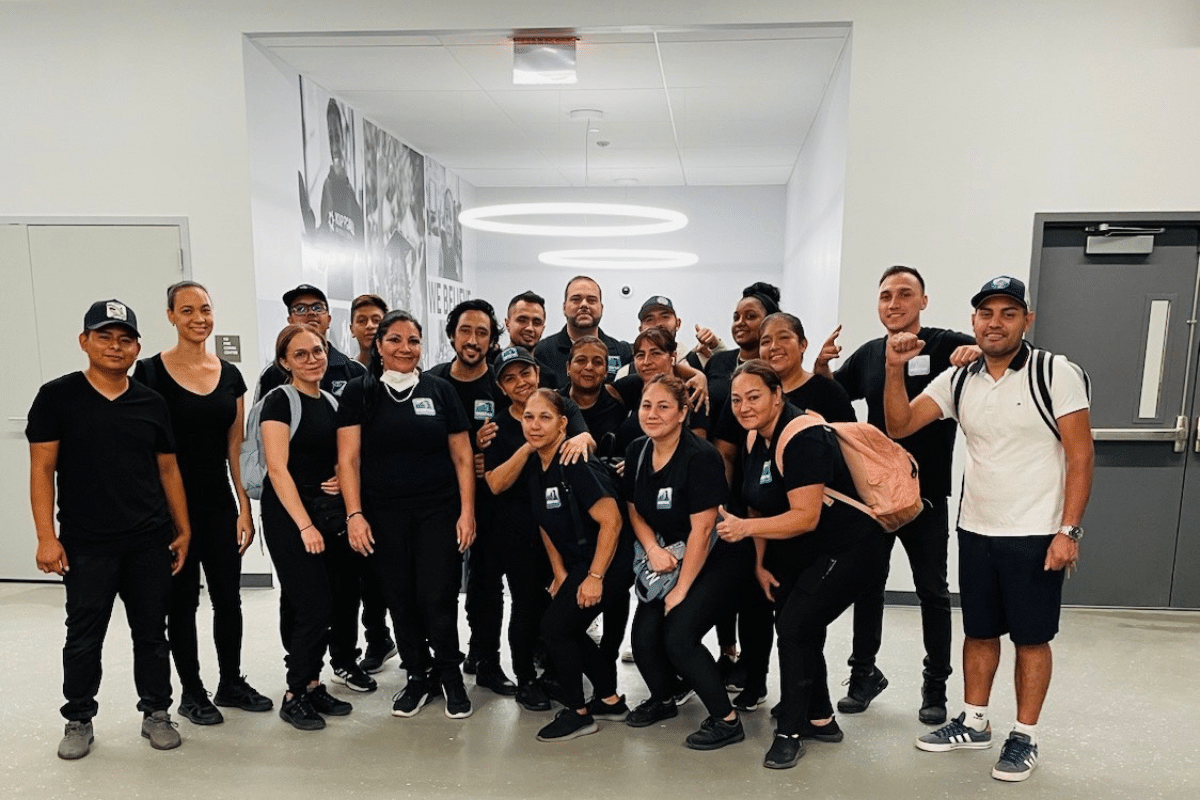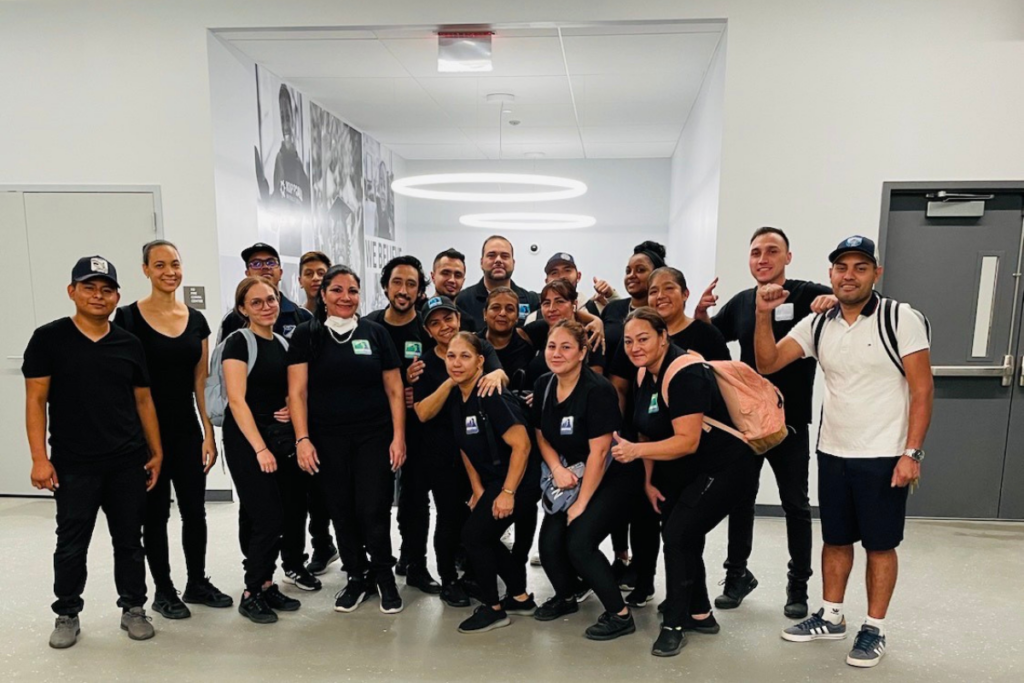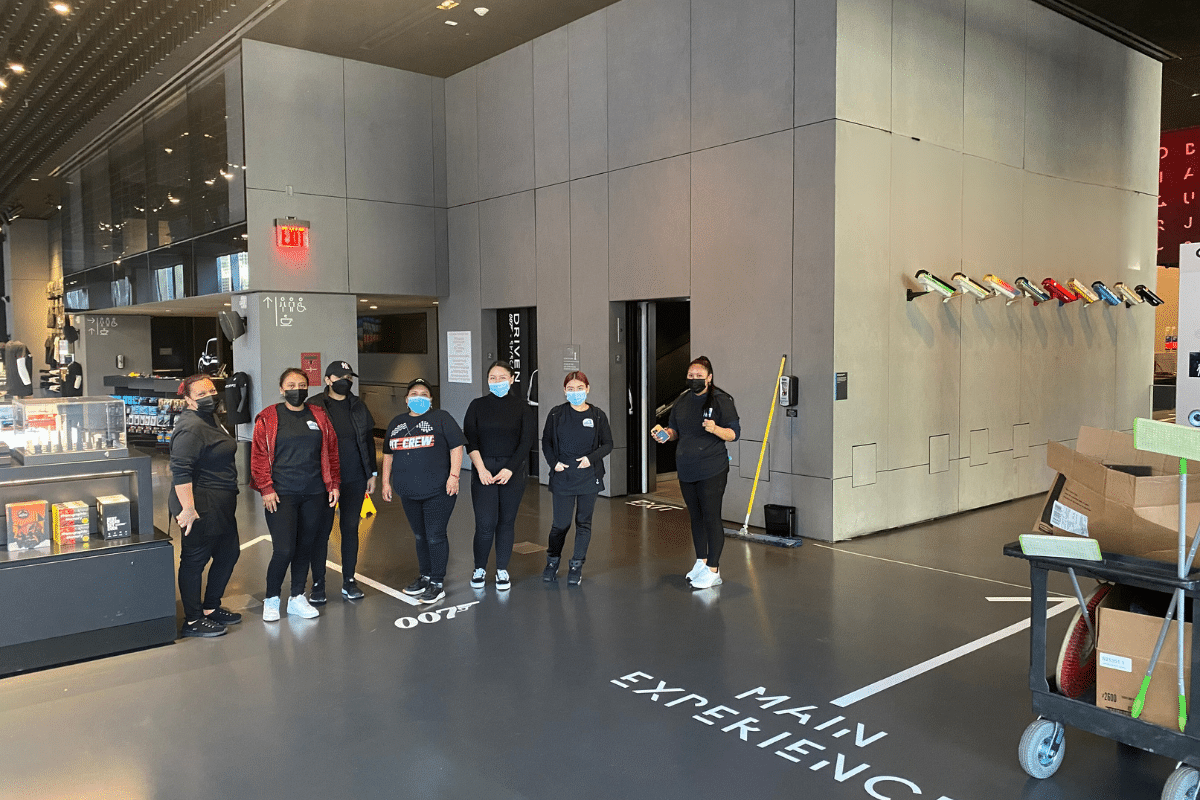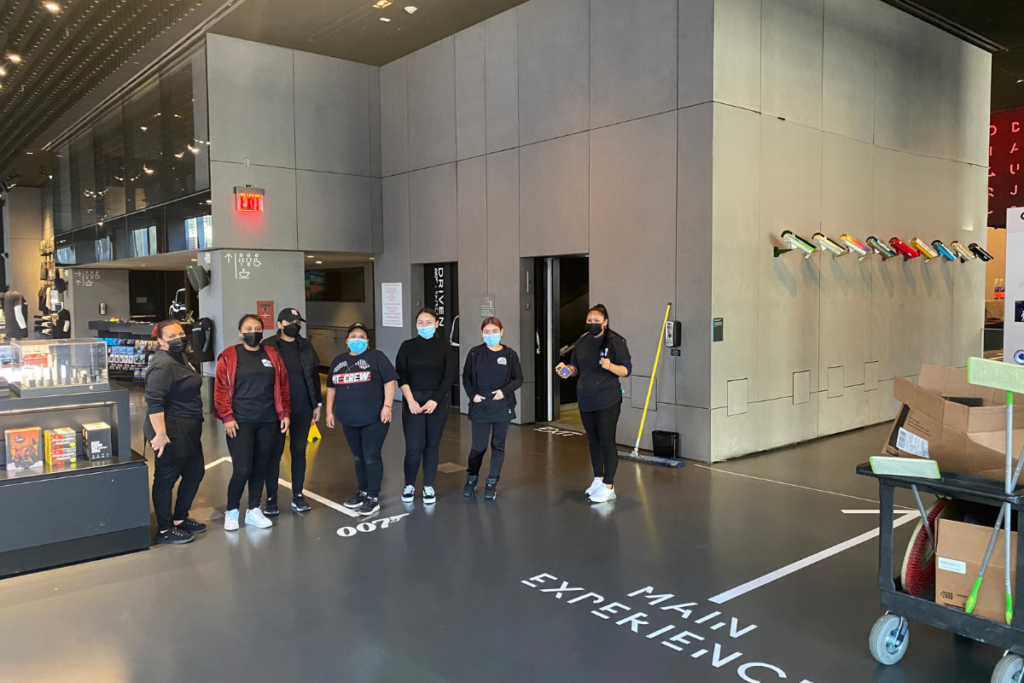 "I am the Facilities Manager at Madame Tussaud's Wax Museum in New York and have been with my company for twenty years. I can honestly say that in my twenty years' experience, Advantage Cleaning is by far the best cleaning company I have ever worked with.

They are a dedicated team that show up on time and when they are in the attraction, they pay attention to all the little details. They do such a great job here at our attraction that if given the choice to have the cleaning crew become an in-house internal team, I would refuse because of how good a job they do.

– Madame Tussaud's New York
Our cleaning technology
Our cleaning technology is an essential part of our operation. It at the hand of every member of our cleaning team to ensure we deliver quality service, measurable quality control, and a factual basis for our feedback and performance improvement.
With our cleaning app you have direct access to us from your Smartphone. Any area that needs special attention, any question you have, or just a status update, we will reply instantly.
No post-it reminders, follow-up, or unanswered emails, just send us a message and we will provide you with a "Done", and answers to your questions.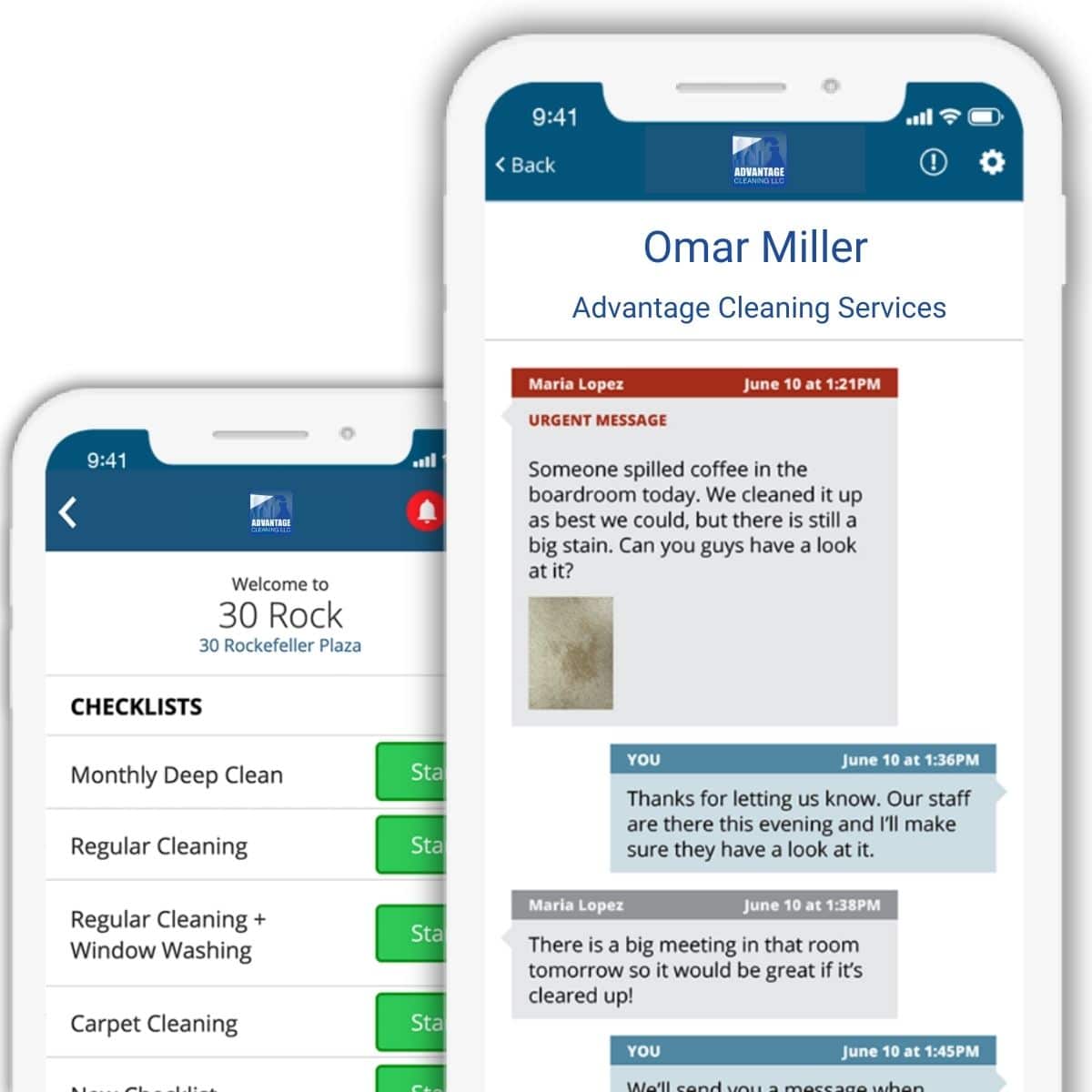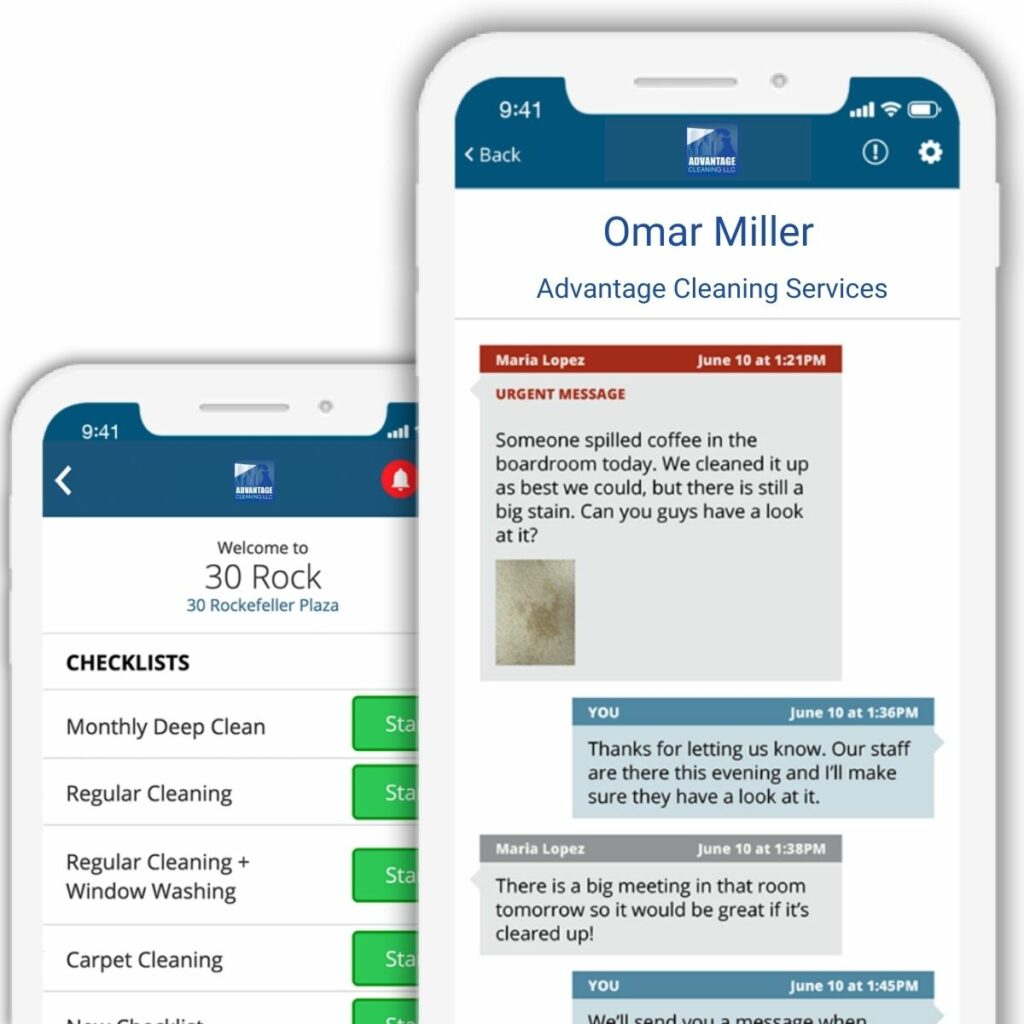 Management
Hi, I'm Omar Miller
CEO of Advantage Cleaning LLC
I am the founder of Advantage Cleaning LLC, a commercial cleaning company that helps facilities create strong cleaning systems, geared towards, identifying pain points, easing operational concerns, and adhering to that space's every need to reach maximum value for your business.
Advantage Cleaning LLC has been a truly fantastic partner to work with on our projects. Elite Flooring has been in the commercial flooring business for over 65 years and we have found a cleaning service that we trust on all of our projects.

Once hired, you don't have to think about the project again. They take care of scheduling and will finish the project no matter the circumstances. We have used them in schools and universities and have never had a complaint. If you need a cleaning service that is fast and efficient, Advantage Cleaning LLC is the choice you should make.

– John, Elite Flooring LLC