NYC Property Management Cleaning Company
Property Management Cleaning Services – New York
Advantage Cleaning provides property management cleaning services in New York Metropolitan Area for property management companies that need high quality cleaning.
Property Cleaning Services Overview
High End Property Management Cleaning Services
Specialty high quality professional cleaning services for property management companies
Comprehensive professional cleaning services are a vital part of managing any type of property. The cleanliness of the property reflects the image of the entire real estate asset.
Advantage Cleaning LLC provides your property management business with high-end quality and consistent cleaning services
The cleaning services you need for your entire property from a reliable property management cleaning company that shows up on time, with a rigorously trained and motivated team of professional cleaners.
"We take pride in your appearance", and we consistently deliver a strong improvement for our property manager's tenant reviews and ratings.
Quality and Consistency is what we are known for, and We have the testimonials to prove it.
Our high-end property management janitorial services will help you eliminate any complaints and increase your rapport with both the tenant and the property manager.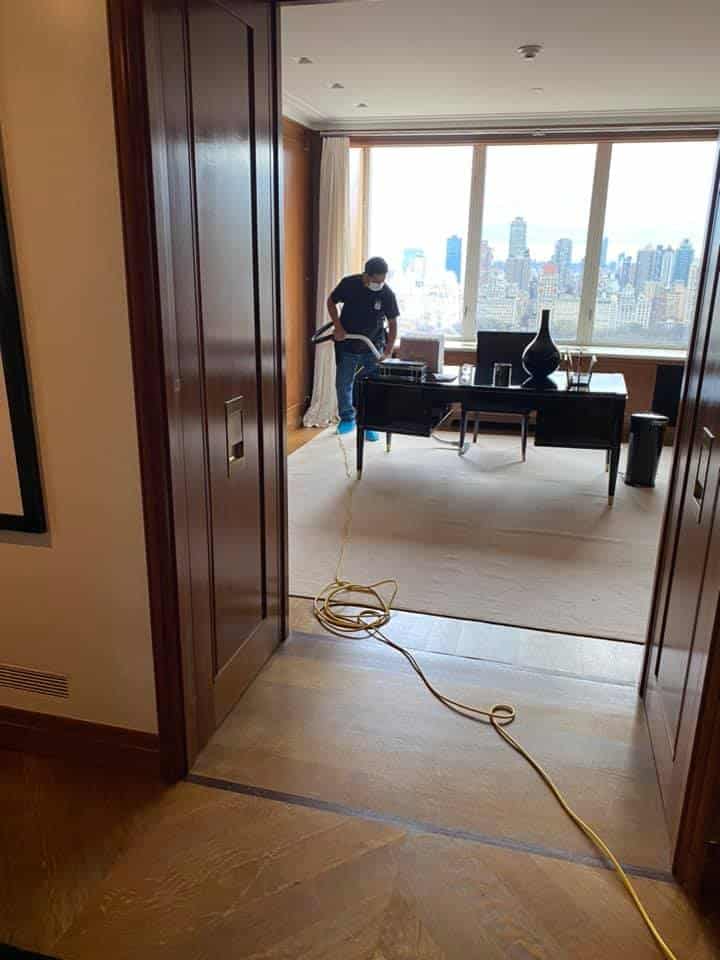 Property Cleaning Services
Advantage Cleaning offers property management cleaning solutions, porter and floor cleaning services for apartment buildings, rental properties, and office buildings for property managers in New York and Tri-State areas.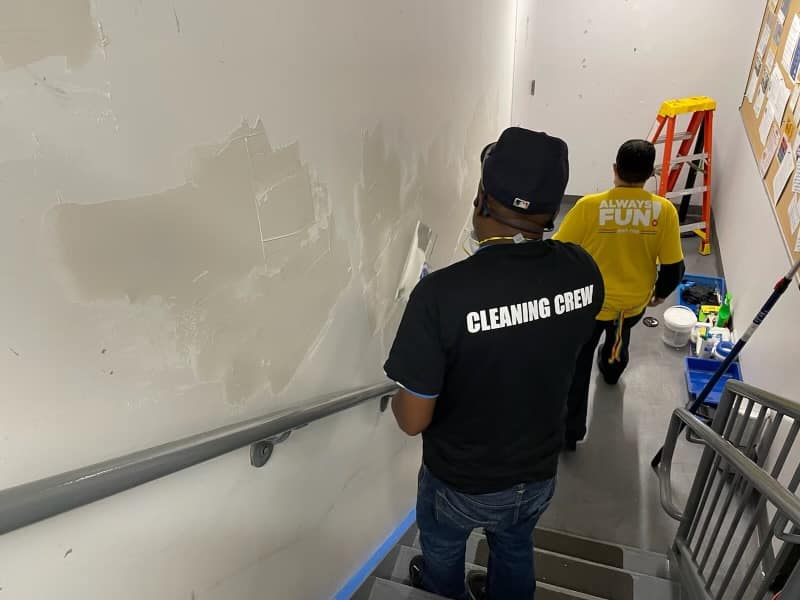 A motivated & Professional cleaning team
We provide the trained and motivated team that will make the difference when it comes to having a clean and highly presentable property.
Property management companies rely on their cleaning company to clean their entire property, property clean deliver consistent, high quality results to free up time to manage the overall operation of your property. Likewise, a potential tenant or new tenant will expect to see your property clean.
We provide the comprehensive cleaning services that score high on customer satisfaction, attract potential tenants and make commercial property managers look good.
What you should look for in a property maintenance cleaning Company
A Trained & Reliable Professional Cleaning Service
Most property management companies want a high-end and reliable cleaning company that operates by a digital cleaning plan that can be updated and carried out instantly. We fulfill those needs for every company from post construction cleaning, office cleaning, residential properties and house cleaning.
This means the team is managed and instructed with the latest updates to the cleaning requirements. This is key for property managers, as move-in and move-out plans can change on a daily basis.
Friendly & Professional Property Cleaners
We represent you, when we clean your property, and we are acutely aware of that. Our appearance is clear and presentable.
We wear branded uniforms so we are identifiable, and we act courteous and professional towards tenants and visitors, to enhance the friendly experience they are accustomed to on your property.
Continuous Improvement Cleaning Service
We measure tenant reviews and ratings, in our performance reviews with you. It is how we continuously update your custom cleaning plan to achieve the goal for reviews and ratings.
Few other property cleaning companies are able to execute at the level of quality, consistency, needed to attract new tenants. It is what we are known for.
Easy & Instant Communication
Your plans change as walk-ins and move-ins may be rescheduled, and the property needs to be ready.
Property managers are responsible for keeping the building and facilities in top condition, and the cleanliness needs to reflect that.
Our Property Management Cleaning Services
Office Buildings and Suites
Whether they are management offices, maintenance offices, or office rental units, all office areas should be properly cleaned and sanitized on a regular basis. A clean and sanitary workspace is essential to both worker health and productivity. We have the tools and experience to ensure a clean and healthy office space.
Restroom Cleaning and Consumables
Wipe down and sanitize all restroom walls, partitions, mirrors, dispensers, sinks, and showers. Toilets a thoroughly cleaned and satitized, as well as tile floors and grouts. Dispensers are refilled, and all consumables, such as soap and paper towels are provided by us. Simple and easy.
Special Event
Clean-up
When a special event is hosted on your property, it is important to plan for the aftermath. We help you clean up and bring the common areas back to their original condition.
Common Areas and Grounds
Common areas are visible to everyone and a major concern for your property manager. We help you stay on top of the appearance of common areas to ensure that the common areas, gym, and courtyard remain presentable and kept at the usual high standard. Everything from clean windows to ceiling fans, both you and your tenets experience perfection.
Move-In | Move Out Cleanings
When new tenants move in or out of your property, we start cleaning the offices and apartments, disinfecting and preparing for the new tenant. We help you get vacated offices, and apartments up to consistent high standards so you can fill vacant properties fast!
Post Construction Cleaning
Your property and apartments will have regular construction projects and we will be ready with a trained post construction cleaning team to clean, disinfect, and bring the back to the needed high standard, ready for the new occupants to arrive.
Let's talk about Cleaning your facilities
Call us today for a free on-site walk-through and cleaning services estimate that includes a custom cleaning plan and time frame for your property management company.
Got a question?
Call us today
Omar Miller, CEO
High Quality cleaning & Quality Control
We provide the cleaning system that property managers, needs to achieve consistent high quality cleaning and satisfied tenants.
The property management cleaning system that delivers the customer satisfaction you want
Our cleaning schedule system ensure we follow your customized cleaning plan and ensure every detail from cleaning door frames, carpet cleaning, to detailed floor cleaning in the restrooms by the reception.
The quality inspector controls the cleaning quality against your custom cleaning plan.
Easy and fast digital communication via our cleaning system, ensure that you as property owner have direct access to us at all times.
Our Professional Training & Cleaning Certifications
A key element in the high quality of our cleaning service, is how we stay current through our memberships in leading national cleaning organizations like OSHA and BSCAI.
This is our guarantee to our customers that they always get trained and certified cleaning professionals that can deliver the highest quality cleaning services.
Areas we serve
New York
New Jersey
Conneticut
Massachussets
Pennsylvania
District Columbia
How It Works
Request A Walkthrough
Schedule a walkthrough of your facilities and we will reply to you immediately and confirm our appointment.
Confirm Booking
We will confirm your booking along with your instructions via secure transaction.
We'll Clean It
Our trained staff will create your customized cleaning plan to help disinfect and elevate cleaning quality of your workspace.
We Are Open 24 hours:
Monday – Sunday
We Are Open 24 hours:
Monday – Sunday
What Our Customers Say About Us
Read what our property management company clients have to say about our cleaning jobs and services




Slide 1
"Omar and team have supported me through two companies I worked for. They are prompt, professional and do a thorough job each time they clean. It made perfect sense when I moved on to a bigger retail company to ask if they would work with me again. In business its always a comfort to know a business you rely on to keep your space spotless never lets you down."
ANNA LEE BASSANI MENA, Vivienne Westwood
Slide 1
"Advantage Cleaning, great team and very effective cleaning standards. My flagship store need quick assistance to prepare for our store opening. This team not only upheld safety standards but they thoroughly deep cleaned our Fifth Avenue retail location to the highest standard of cleanliness.
I personally and professionally thank this team for their work and dedication. I will be using them from here on out."
Slide 1
"Advantage cleaning is all you are looking for: very professional, very efficient, amazing communication. Always perfectly cleaned when they come. Big Thank you to the CEO Omar Miller who is always trying to help and make sure everything is perfect. Much recommended to any business looking for a cleaning company Jonathan (Ladurée US)"
JONATHAN CAMARGO, Laduree Restaurant
Slide 1
""I am the Facilities Manager at Madame Tussauds Wax Museum in New York and have been with my company for twenty years. I can honestly say that in my twenty years' experience, Advantage Cleaning is by far the best cleaning company I have ever worked with. They are a dedicated team that show up on time and when they are in the attraction, they pay attention to all the little details. They do such a great job here at our attraction that if given the choice to have the cleaning crew become an in-house internal team, I would refuse because of how good a job they do. They are reliable, trustworthy, and deviated to their jobs and it really shows. I highly recommend Advantage Cleaning LLC to anyone who is seriously considering hiring outside cleaning services, and I can say with experience that you will not be disappointed."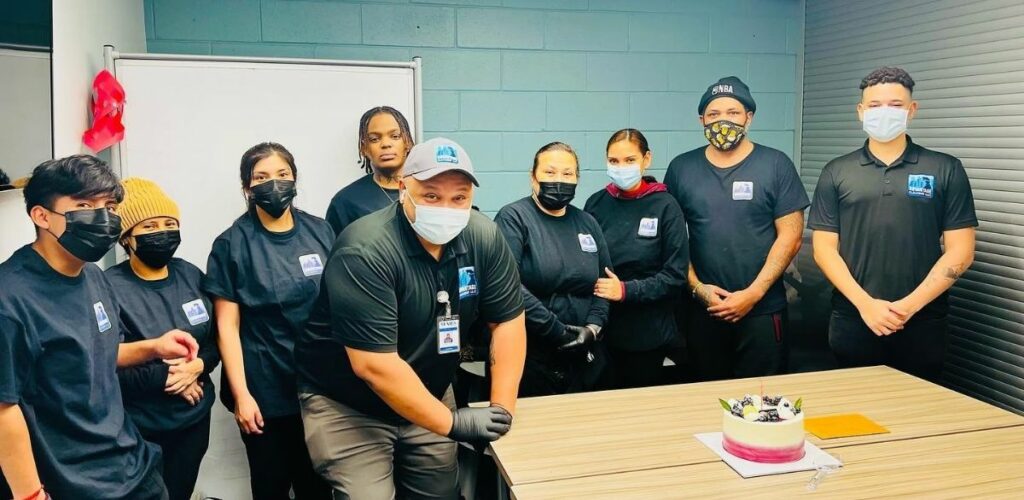 The cleaning service industry worldwide has grown at a very fast rate, reaching more than $80…
Building maintenance services, aka facility maintenance services, is a type of service that is provided…