Industrial Cleaning Company NYC
Industrial Cleaning Services New York City
As a commercial cleaning company since 2010 we have provided a high quality industrial cleaning service for clients in the New York NY Metropolitan area.
Cleaning Service Overview
Full-service industrial cleaning service
We Take Pride In Your Appearance
Advantage Cleaning has provided fully insured and bonded, professional commercial cleaning services for our industrial commercial offices customers in New York NY Metropolitan areas. Since our start in 2010, our mission has been to "take pride in your appearance" and deliver raving customer and co-worker reviews with our professional continuous improvement cleaning system that delivers consistent high quality cleaning service that brings satisfaction. Some commercial cleaning companies may make that claim but we have the client testimonials to prove it.
Specialized Cleaning Service For Industrial Facilities
We provide our industrial customers specialized professional commercial cleaning services for a wide selection of industrial facilities in the NYC area:
Production Facilities
Distribution & Logistics (3PL)
Manufacturing Facilities
Office Buildings
Medical Facilities, Medical Offices
Laboratories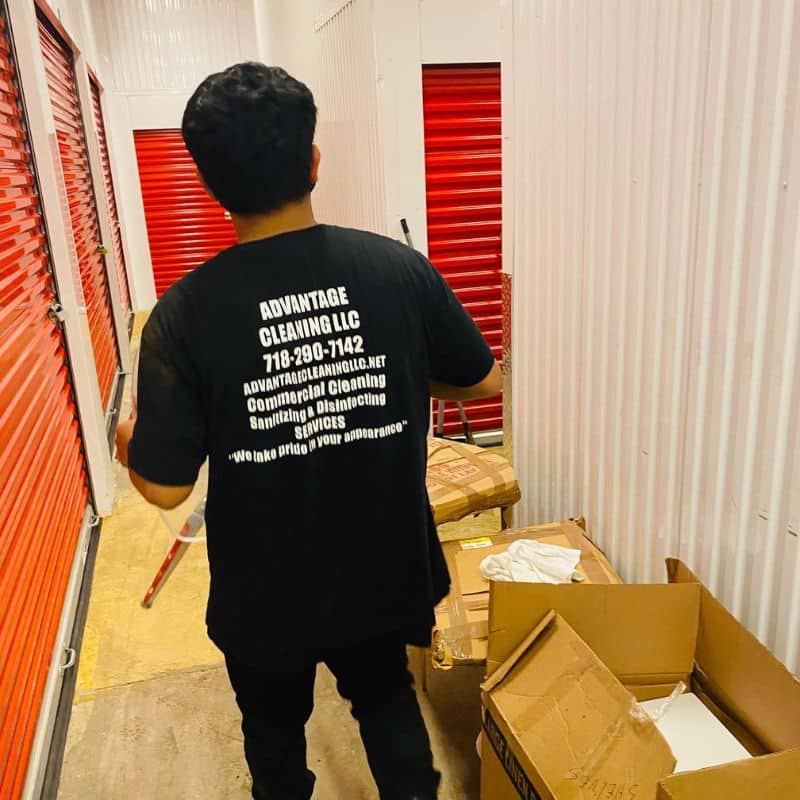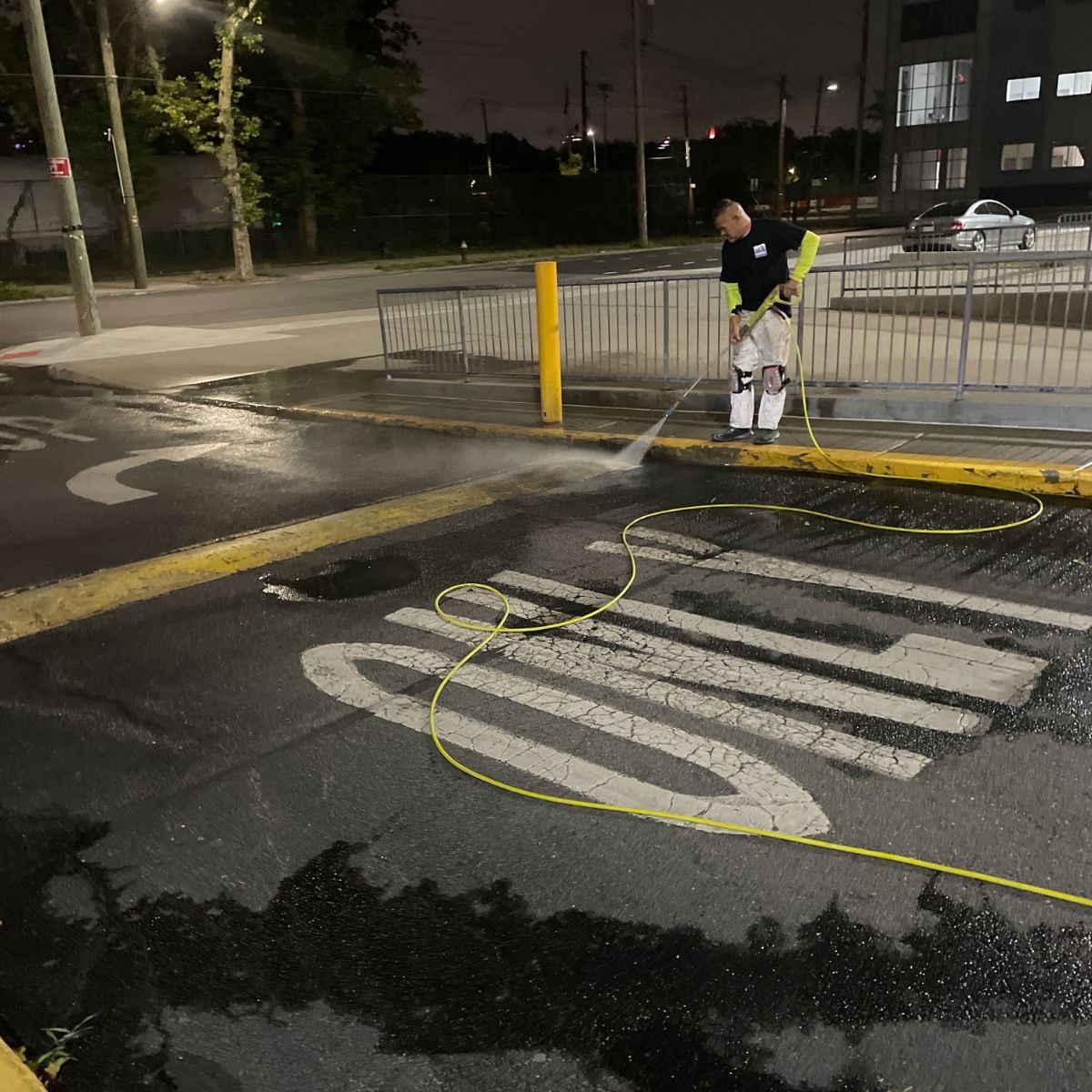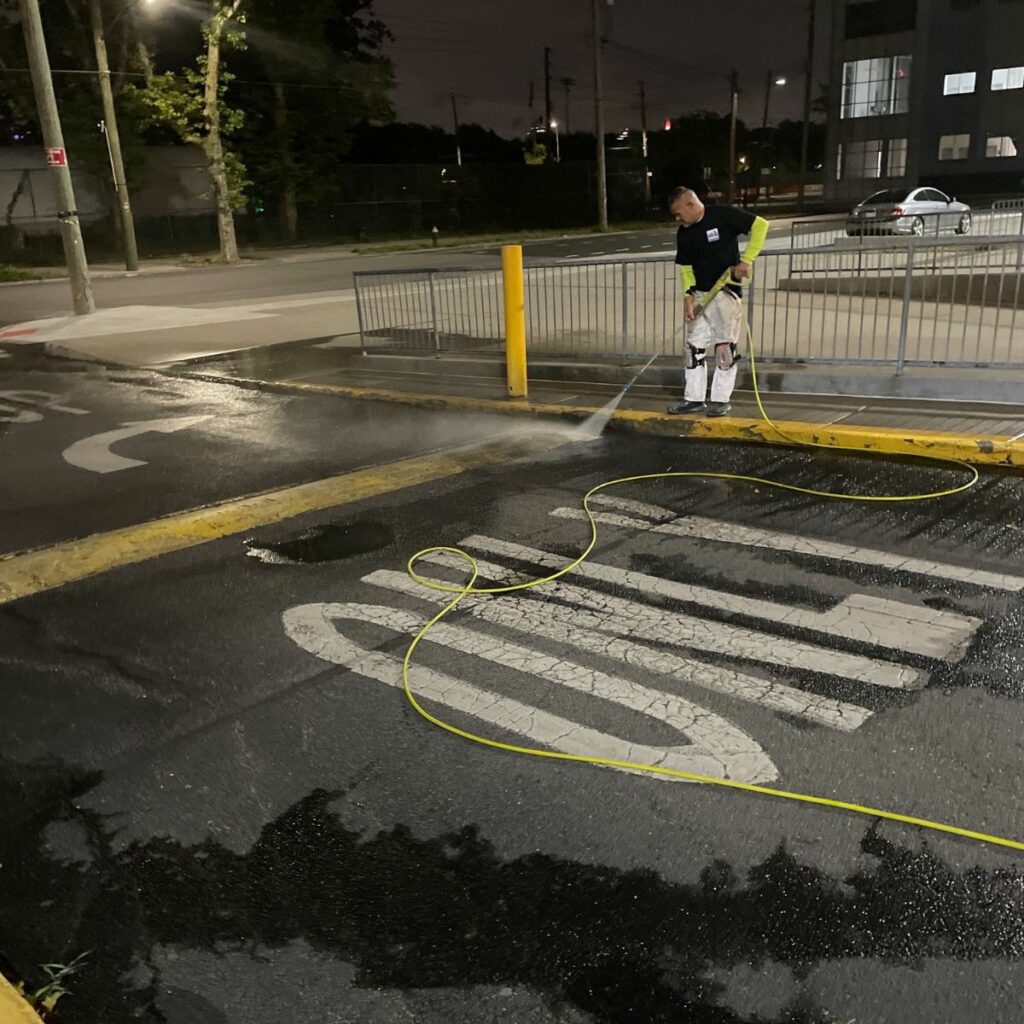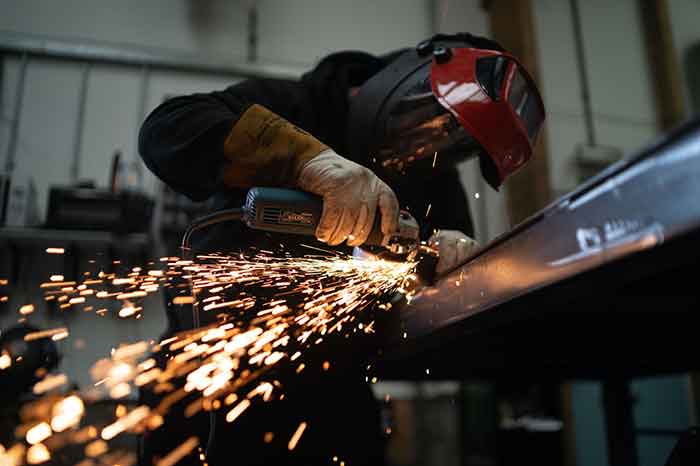 Manufacturing Facilities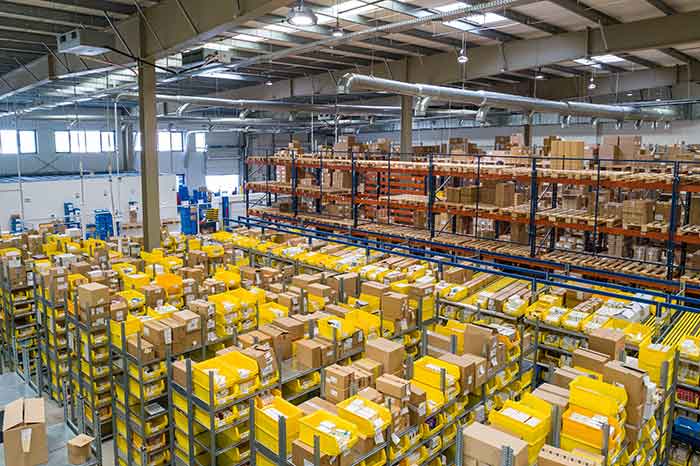 Logistics & Distribution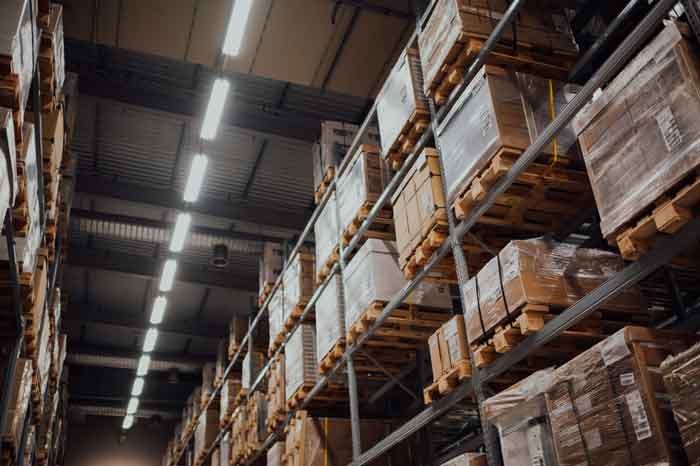 Warehouse Facilities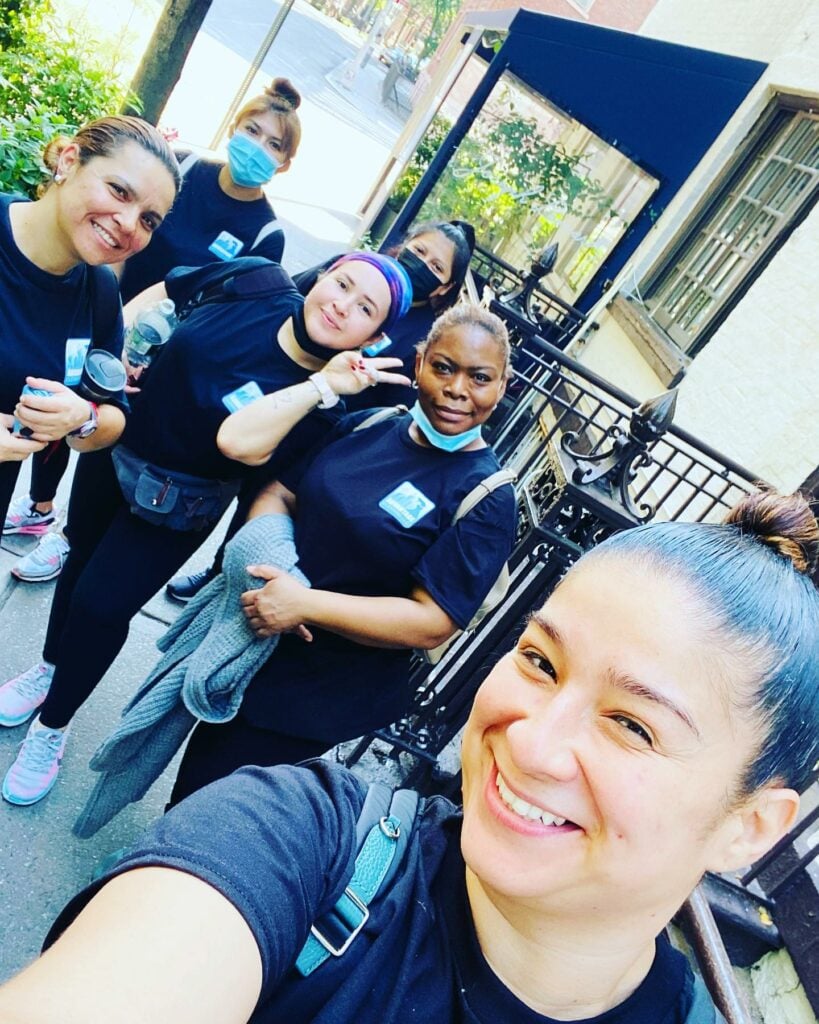 SERVICE Excellence in Industrial Cleaning
We live by our continuous improvement cleaning system
Without commercial cleaning services there can be no consistency and without consistency, excellence can not be achieved. Therefore our service is a specialized cleaning process, pre-defined cleaning equipment, specific cleaning training for employees, and quality control, all which is supported by our digital cleaning system. Commitment to our system is the sole focus of our cleaning crew managers, while cleaning our client's premises, and our clients are raving about it.
We Take Pride In Our Client's Reviews
"I am the Facilities Manager at Madame Tussaud's Wax Museum in New York and have been with my company for twenty years. I can honestly say that in my twenty years' experience, Advantage Cleaning is by far the best cleaning company I have ever worked with.
They are reliable, trustworthy, and dedicated to their jobs and it really shows. I highly recommend Advantage Cleaning LLC to anyone who is seriously considering hiring an outside cleaning company, and I can say with experience that you will not be disappointed."
We had such an excellent experience with Advantage Cleaning. They provided us with high-quality, professional, and affordable cleaning services. Dealing with Omar and Anna was seamless, and they were so accommodating to our needs. They were quick to respond to my texts and phone calls, which was very helpful in this situation. Their workers were polite, respectful, and professional. They arrived on-time with their own equipment and navigated the areas beautifully. Our appliances and rooms were cleaned thoroughly and left a pleasant smell when the work was complete. We are so happy that we chose them and we highly recommend them to others looking for cleaning services. Thank you so much Omar, Anna, Cecilia and everyone else on the team!
First of all. We will never use our building cleaning services or any other service to do our office space cleaning again. We are in the Wall Street area in the heart of the financial district with strict building regulations.
They "Knocked it Out of the Park"!!! .
They came in with such class, a large respectful cleaning team that knew what they were doing and got right down to business. They came in with their advanced equipment and layer after layer they began sanitizing crevices ten other cleaning crews combined never cleaned. I feel we underpaid, but that's the type of job they did. They are now our company's official cleaning outfit.
If your company is searching for a new cleaning outfit. Look no further. You will find yourself writing the next review right after me. Well done Advantage Cleaning. Very impressive. Thank you.
Got a question? Let's talk!
Contact us today for a free on-site walk-through and free commercial cleaning estimate, including a custom cleaning plan and time frame for cleaning your facilities.
Got a question?
Give us a quick call
Omar Miller, CEO
Our Commercial Cleaning Services
Our industrial janitorial cleaning services include general cleaning, deep cleaning, disinfection, floor cleaning, stain removal, stripping, waxing and buffing. Our employees are professional cleaners, all trained in how to deliver consistent and high quality industrial disinfection and cleaning services for industrial facilities.
At the top of cleaning companies, Advantage Cleaning is fully insured and bonded, delivering a comprehensive industrial cleaning service that covers all your professional cleaning and building maintenance needs. Keeping your office buildings in tip top shape.
Loading Dock
Sweep all open areas
Scrub, strip and wax / recoat floors and buff floors
Dust, damp wipe all areas and spot clean walls
Clean and sanitize door knobs, push plates and light switches
Empty trash bins, replace liners
Production & Warehouse
Clean and sanitize production machinery
Police area for trash or spills
Check business offices on production floor for needs of office cleaning services
General cleaning like sweep/vacuum/mop
High dusting, medium dusting and low dusting
Spot clean walls (no flat painted walls)
Replace burnt out light bulbs
Strip and wax floor
Deep Clean: Scrub and recoat floor, scrub floor, burnish floor and spray buff floor
Floor Cleaning
Sweep/vacuum, damp mop floors and vacuum floor mats
Strip and wax floor
Scrub and recoat floor
Scrub floor
Burnish floor
Spray buff floor
Clean ceramic tile and grout
Seal grout lines
Supervisor Office
Office Cleaning
Upholstery cleaning service
Cleared desks and tables (damp wipe)
Clean and sanitize telephones
Clean and sanitize door Knobs and push plates
Clean and sanitize light switches
Straighten chairs and tables
Dust/vacuum fabric furniture
Vacuum carpet
Detail vacuum under Desks and along walls
Carpet spotting
Carpet cleaning service
Lobby & Entryways
Empty trash (replace liner)
Spot clean door glass
Drinking fountains (clean, polish, sanitize)
Cleared desks and tables (damp wipe)
Clean and sanitize door knobs and push plates
Baseboards (dust, damp wipe)
Spot clean walls (no flat painted walls)
Clean and sanitize light switches
Vacuum floor mats
Strip and wax floor
Deep Clean: Scrub and recoat floor, scrub floor, burnish floor and spray buff floor
Window cleaning
Outside windows
Inside perimeter
Office cleaning inside glass
Break room
Sink, countertops, tables and wipe down chairs and cabinet doors
Sanitize drinking fountains/filtered water units
Deep Clean: Inside and outside of the microwave, refrigerator, stove, dishwasher and vending machines
Restroom cleaning
Use efficient cleaner and designated equipment to eliminate bacteria and avoid cross contamination.
Empty trash bin, sanitary napkin/tampon, receptacle and replace bags as needed
Sanitize and polish countertops, sinks, mirrors, chrome fixtures, stainless steel dispensers, grab bars, door knobs, push plates and light switches
Sanitize toilets and urinals
High dust vents, lights, corners and wall mounted items
Dust sills, horizontal surfaces, baseboards and sides of partitions
Refill hand soap, toilet tissue, hand towel and sanitary napkin / tampon dispensers
Hallways & Stairwells
Sanitize handrails, door knobs, and elevator panels
Pickup trash and sweep, vacuum, mop floors Scrub, strip and wax treads and landings
Dusting vents, lights, blinds, walls, handrails, wall fixtures and baseboards
Want a free estimate? Request an on-site walkthrough >
We mesure quality
We Deliver The HIGH Quality Service Your Business Rely On
Our Cleaning Certifications
A key element in the high quality job of our NYC, New York professional commercial cleaning services, is how we stay current through our cleaning industry memberships in leading national commercial cleaning organizations like OSHA and BSCAI.
This is our guarantee to our customers that they always get trained and certified commercial cleaning professionals that can deliver the highest quality commercial cleaning services, safety, and application of the right cleaning chemicals and disinfectants for your work environment.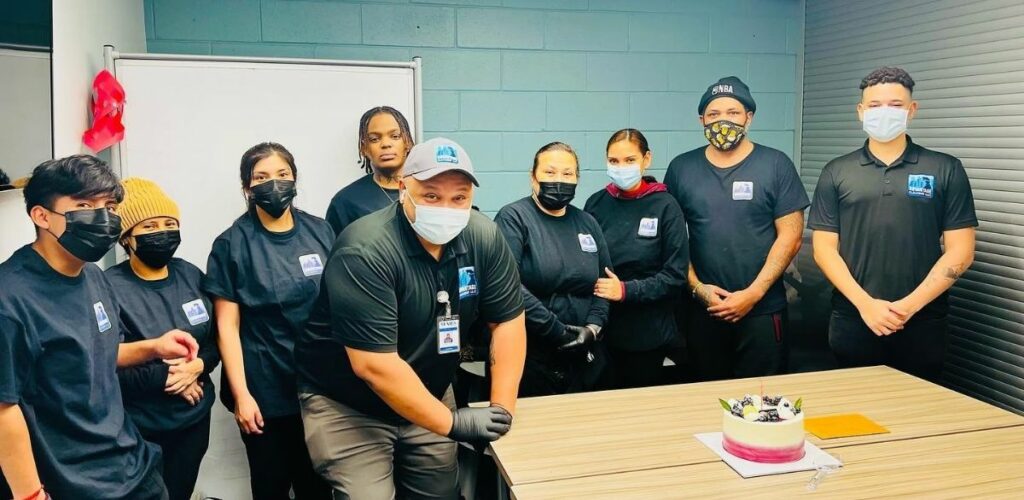 The cleaning service industry worldwide has grown at a very fast rate, reaching more than $80…
Building maintenance services, aka facility maintenance services, is a type of service that is provided…