Madame Tussaud's – New York
Advantage Cleaning helps Madame Tussaud's New York, increase visitor happiness, by delivering our exceptional cleaning system "continuous cleaning improvement system". In the short time span of 3 weeks, Advantage Cleaning helped, Madame Tussaud's increase the "visitor satisfaction ratings" by implementing our cleaning "Process-Improvement-Plan", which allows us to measures cleaning quality, identify areas for improvement, and inspect results of improved cleaning process.
Testimonial
I am the Facilities Manager at Madame Tussaud's Wax Museum in New York and have been with my company for twenty years. I can honestly say that in my twenty years' experience, Advantage Cleaning is by far the best cleaning company I have ever worked with. They are a dedicated team that show up on time and when they are in the attraction, they pay attention to all the little details. They do such a great job here at our attraction that if given the choice to have the cleaning crew become an in-house internal team, I would refuse because of how good a job they do. They are reliable, trustworthy, and dedicated to their jobs and it really shows. I highly recommend Advantage Cleaning LLC to anyone who is seriously considering hiring an outside cleaning company, and I can say with experience that you will not be disappointed.

– Madame Tussaud's New York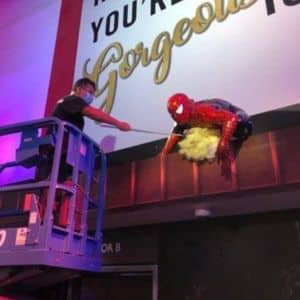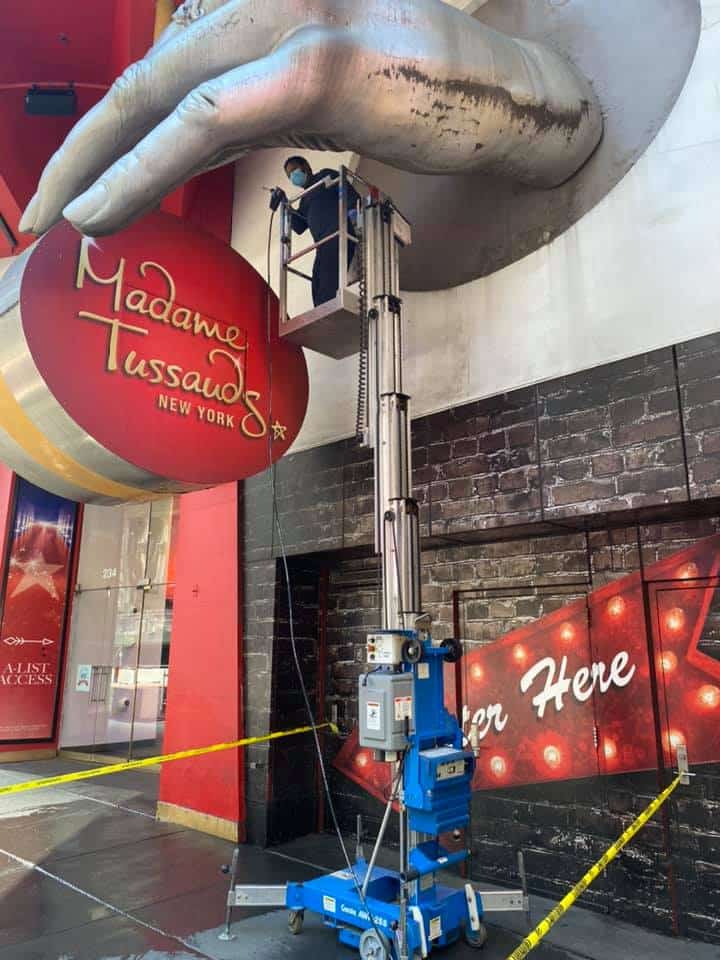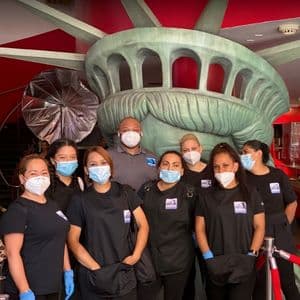 Visitor Ratings
We measure quality by increase in visitor ratings.
100,000 sq.ft.
Daily cleaning of 100,000 sqft
Daily Cleaning
Daily cleaning broken down by area, process, and frequency.
Digital Plan
Cleaners and quality inspectors all work off the same digital cleaning plan to ensure high quality.
The management team of Madame Tussaud's New York decided to contract with Advantage Cleaning LLC to remove management from daily follow-up, and elevate cleaning quality to achieve the desired level of visitor satisfaction ratings.
Madame Tussaud's selected Advantage Cleaning, our performance cleaning system, and trained cleaning professionals with the clear goal of achieving the desired cleaning quality and customer satisfaction level, without the need for management's involvement in the day to day cleaning.
Through Advantage Cleaning's performance cleaning system,Madame Tussaud's has reached the goal of removing management's involvement in daily cleaning operations, and a major milestone for visitor satisfaction rating. The results and the process has excited everyone beyond our expectations.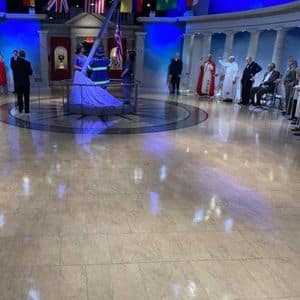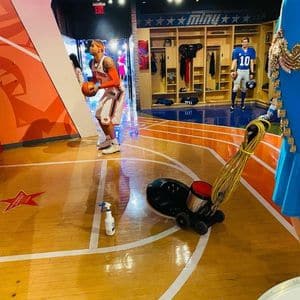 Want To Talk?
We are here to give you quick explanation on how our continuous-improvement-cleaning-system delivers consistent high quality cleaning and raving reviews from your customers.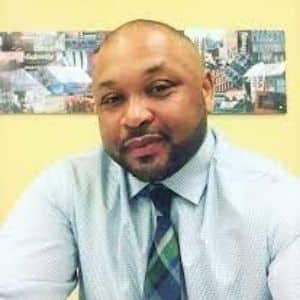 Omar Miller
Our Retail & Attractions Cleaning Services