Projections show that the global commercial cleaning service market will reach a size of $111.5 billion by 2030.
Many businesses use a commercial cleaning service to ensure their workplaces are clean. This isn't just to keep the places looking good; it can also directly impact how well a business does. Advantage Cleaning offers professional cleaning services throughout the New York metropolitan area that can help your business in several ways.
For a rundown of the benefits that our commercial cleaning services can provide for your organization, keep reading.
Increased Employee Productivity
Employee productivity is one of the most important aspects of any business. It directly relates to business output, and therefore the profits made. Anything you can do to increase employee productivity will benefit your business in the long run.
A clean work environment is always more enjoyable for employees. If they're happier in their work, they'll give better results. A professional cleaning company like Advantage Cleaning will ensure your workplace is free of dust, dirt, and general mess, leaving things fresh and clean.
It has been shown that polluted air can have a significant effect on worker productivity. This isn't just because it's unpleasant to work in, but can also directly impact human cognitive function. Maintaining clean air will help your employees focus on their work and remain efficient.
Reduced Spread of Disease
When an employee catches a virus, they often won't be aware of it straight away. This means they might come into work and spread it to others. Depending on the nature of the work environment, a virus may be able to spread very quickly.
This can lead to a lot of people taking time off sick. Depending on the spread of the virus, there may suddenly be staff shortages as too many people are unwell. One of the main commercial cleaning benefits is that it can help prevent such situations and help with employee wellness.
Regular cleaning of a workspace will ensure surfaces are clean, reducing the risk of the spread of bacteria. This is especially important in shared areas like breakrooms and bathrooms. It can also be beneficial to invest in things like hand sanitizing stations to keep around the workplace.
Since the Covid-19 pandemic, the importance of health in the workplace has become clearer than ever. People are now well aware of the impact that an illness can have, so it's important for people to do their best to reduce the risk of spread. Ensure your employees are aware of the practices they should be following such as washing their hands properly, and not coming in when sick, to help keep everyone safe.
To help maintain a healthier environment, Advantage Cleaning avoids using harmful chemicals wherever possible. 96% of the chemicals we use are eco-friendly, and we only use disinfectants that are on EPA list N.
Professional Appearance
Without a professional cleaning service to keep things in order, the appearance of a workplace can quickly degrade. How a workplace looks will determine the image it presents both to those working there, and anyone else that visits.
Stains on the floor, overflowing trash cans, dusty surfaces, and bad smells are just some of the things that may be prevalent if a workplace isn't looked after. At Advantage Cleaning, we always work hard to ensure your workplace is pristine and presentable. We do this through services such as:
Floor cleaning
Dusting
Disinfection
Window cleaning
Power washing
More
We cater to all kinds of commercial environments, so whether it's industrial cleaning, post-construction cleaning, property cleaning and maintenance, attractions, or schools. We have plenty of experience in giving the best results. This is especially crucial in customer-facing environments, as the appearance of your workplace will affect whether or not they decide to come back in the future.
Cost Savings
When cleaning a business environment, many cleaning services aren't as thorough as they should be. While it may be tempting to opt for a cheaper service, this will almost always result in a lower quality of cleaning. You may then need to hire a second company to bring things up to standard.
At Advantage Cleaning we always provide a high-quality service, taking care of everything that's needed. Using our app you can set a schedule for our service. You can even create a custom checklist for individual rooms to ensure nothing is missed.
Morale Booster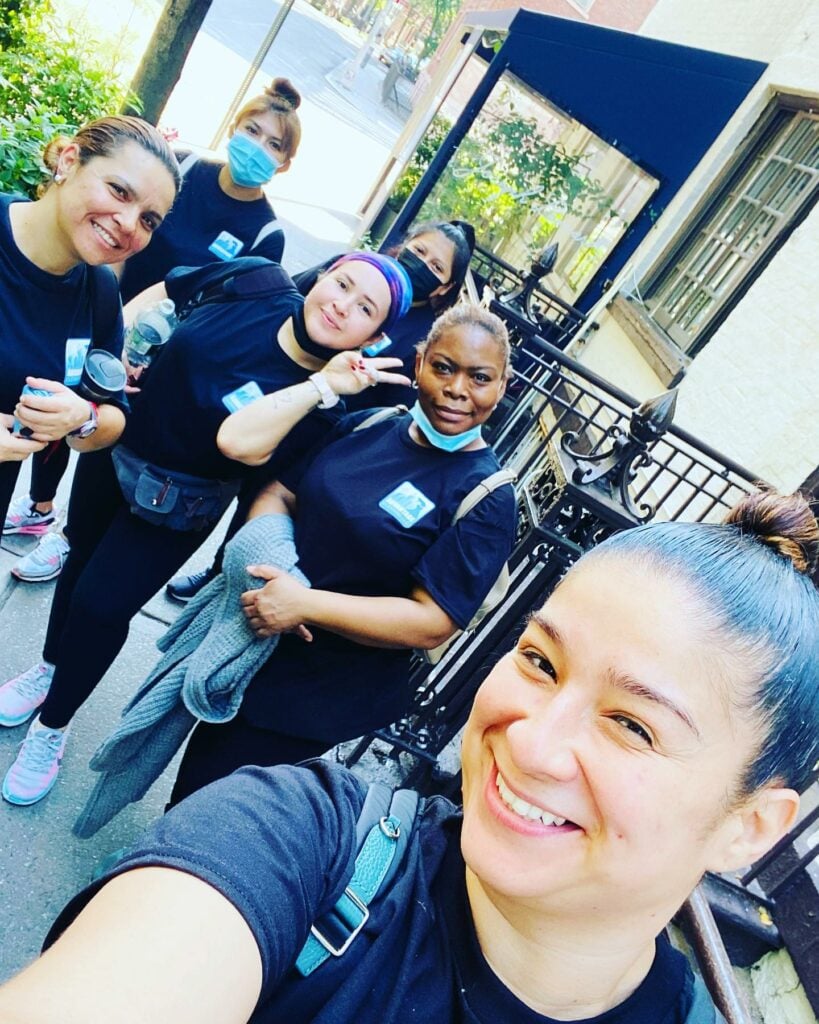 On top of providing a work environment that is safer and healthier for your employees, keeping it clean will serve to boost overall morale. By showing that you care about their work areas, your employees will care more about the work that they're doing. People are also likely to dress more appropriately to better match the environment that they're in.
Improved morale will increase productivity as discussed above, and it can also help improve your brand image. Your employees will be more proud of where they work, which will be reflected when they're engaging with customers. Depending on the nature of your business, they might also do things like post on social media about their work or workplace.
For some businesses, social media is crucial for marketing. With a team that willingly promotes your business on their own social media accounts your business will reach a wider audience and bring in more customers.
High-End Commercial Cleaning Service
Having your workplace cleaned by a professional commercial cleaning service can have a huge impact. It can increase productivity, improve brand image, and even keep your workers safer.
Advantage Cleaning is a leading commercial cleaning company. We currently have a team of over 100 cleaners and have provided our services to more than 1,500 happy customers. If you have any questions about our services, click here to contact us today.