When it comes to a company looking high quality, wanting a great reputation and making a lasting impression, there's high expectations for its facility's condition. Therefore keeping it in tiptop shape is of most importance and cleaning services play a major role in doing that.
Whether your cleaning services are performed by an in-house cleaning staff or outsourced to a professional cleaning company, there are a select few important cleaning tasks where you need to hire specialists. Consequently, these tasks can make a big impact on your facility when done correctly or incorrectly so it is recommended to find a good company to perform these services.
In this blog, we are sharing how you are getting the most out of professional cleaning services, to the benefit of your business facilities and cleaning cost.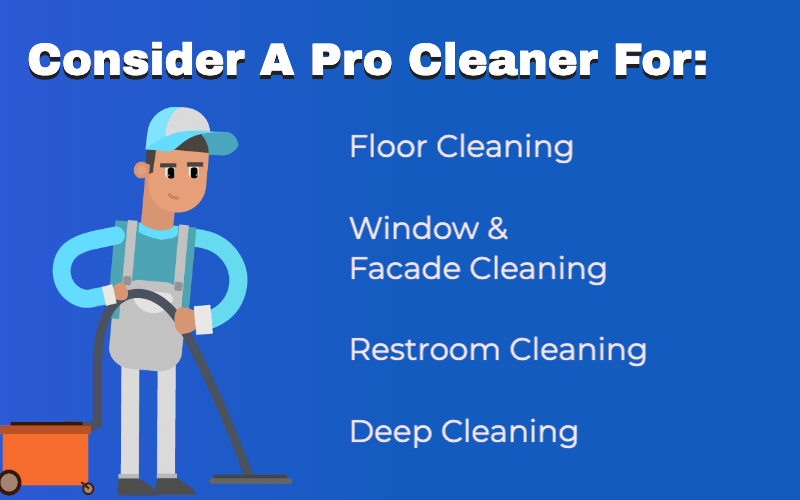 Main Areas You Should Consider Using Professional Cleaning Services For
1. Floor Cleaning
2. Window & Facade Cleaning
3. Restroom Cleaning
4. Deep Cleaning
Floor Cleaning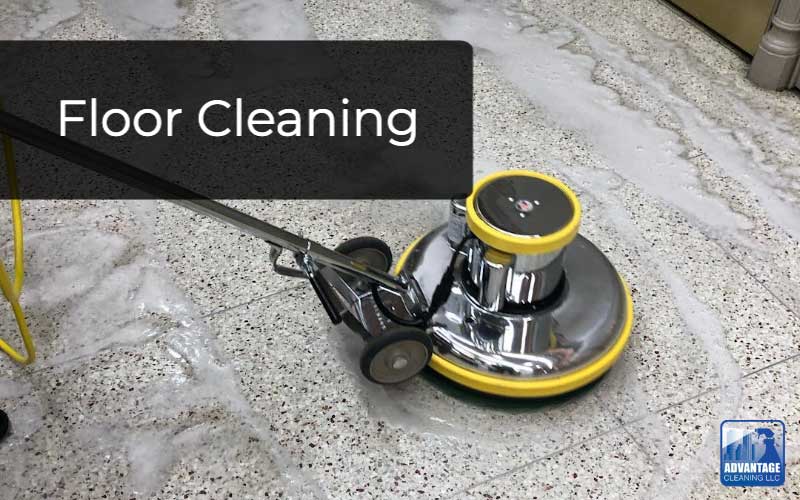 To make a great first impression with customers entering your facilities, your floors are paramount. If you have cobweb in the ceiling corners or dust on picture frames, that matters little, but if the floors are dirty, that will be the first impression. A sparkling floor, clean carpet, and well oiled wooden floor, will do wonders for your first impression.
In general, floor cleaning always makes up the majority of the cost and time spent on cleaning your facilities. However, it isn't the only cleaning task you will benefit from asking a cleaning company to handle.
Floors are not just floors because each type of floor wears differently and requires different care in terms of what equipment can be used, types of care products, and the order in which they are applied, in order to bring back the fresh and sparkling surface.
It requires a lot more equipment, training and expertise, than dusting, window cleaning, and surface cleaning. Therefore something you would potentially get a far better result from a cleaning services company than doing it yourself.
Dirt Extraction and Carpet Cleaning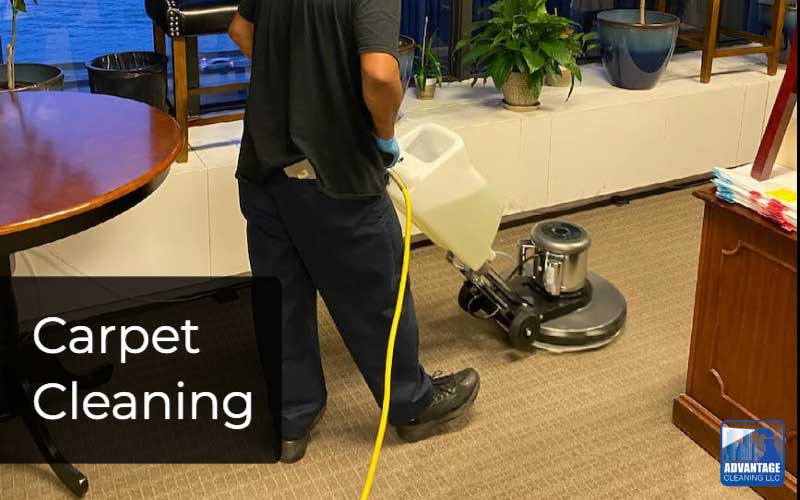 In places like the New York City area, particularly the the winter season, the weather wreaks havoc on floors with rain, snow and a lot of dirt, which gets caught in your carpets. As you know it isn't "just" a matter of cranking up the power of the vacuum cleaner, because the carpet is dirty and needs cleaning with detergent, after the dirt and debris has been extracted from the carpet.
So it's quite laborious but the right professional cleaning service will help you not cut corners and apply the right process, equipment, and cleaning products to make a fantastic impression. Just as it was meant to do.
Quick Cleaning tips
Spot and spill removal – quick response to spills will prevent a stain from setting in. Non emergency cleaning.
Hot water extraction or steam cleaning – every month or more depending on the traffic in your New York City facility, will remove oils and particulates that accelerate soiling.
Cleaning Hardwood Floors
There is nothing quite as beautiful as a well cleaned natural hardwood floor. In addition, the wood is strong and can last forever, when properly cared for. But, because of their beauty, they are also vulnerable to impact and water damage so they must be cleaned very cautiously.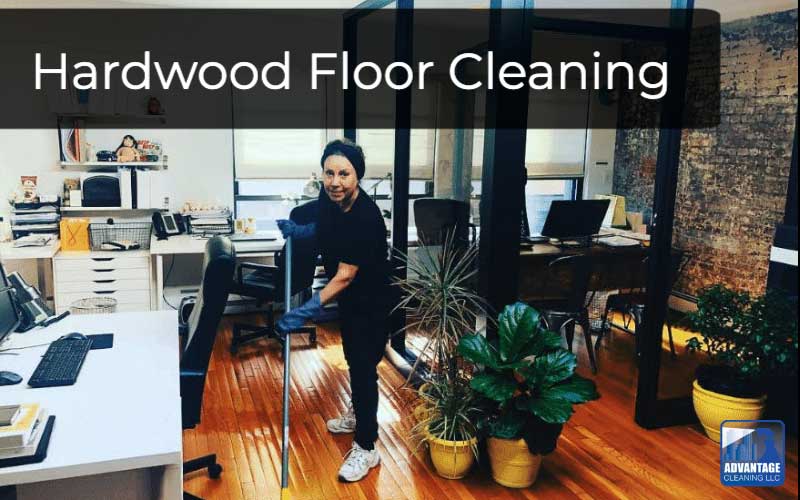 Wood floors are naturally porous and will absorb moisture so when the humidity in your facility rises, your wood floor will absorb that moisture, causing it to expand. When the humidity falls, your wood floor will release moisture, causing it to shrink.
The best way to keep your hardwood floor clean is to clean it often to avoid heavy stains or build up and make intense cleaning less needed.
Cleaning Steps
To avoid damaging your hardwood, there's some important steps to take, but we highly suggest allowing a professional to handle this cleaning service.
Clean the surface
This is the easiest step and common practice for all cleaners. Sweep up and remove all debris, dust and dirt.
Determine Your Floor Finish
This is a vital step because knowing how to clean and what products to use without damaging the wood depends on it. It can have a penetrating finish or a surface finish like glossy, semi-gloss or satin. In a commercial building, you will likely have a surface finish floor but you must test to make sure.
For penetrated finishes, using green cleaning products is a great way to protect your hardwood floors from damage between more thorough cleaning services like re-coating.
Consider Re-coating
After the floor receives a cleaning service, having it re-coated or re-finished might be the right thing to do for an added layer of protection or a renewed life extension. Make sure to consider this step before you complete the cleaning process.
Daily Cleaning and Disinfection
Sweep the Floor
Spot Cleaning
Mop the Floor
Allow the Floor to Dry
Disinfect
Cleaning Schedule
Clean Daily
Disinfect Daily
Periodic burnishing
Yearly re-coating
In conclusion, because the hardwood floor cleaning service is so specialized and can easily damage your floor, it lends itself perfectly to being a cleaning service you should hire out.
Window & Facade Cleaning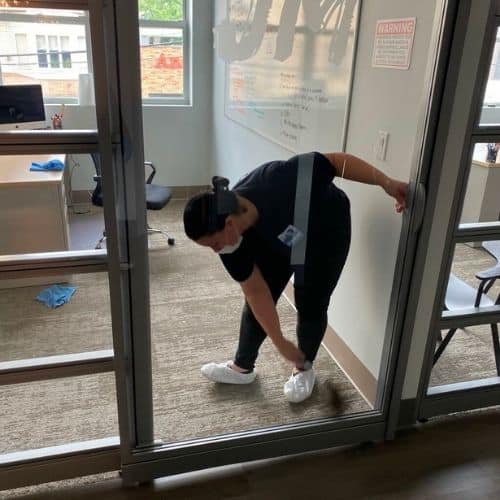 Cleaning the outside windows and facade is typically procrastinated, it's not part of everyday life because it's outside and you won't see it from the inside … but a clean face of a restaurant is paramount, and once you see the inviting impression of your clean facade you will realize how fantastic that looks, and we guarantee your employees and customer WILL notice.
It's laborious, requires, sweeping, pressure washer, window cleaning, and much more, and you are likely not the owner of all of them. It gets dirty before it get clean, so you will need to jump into some protective outfit while cleaning. Another great candidate for professional cleaning services and you WILL be happy about the decision right when it's done, and the weeks and months following.
Saving Money
Contracting with a commercial cleaning company for your facility cleaning and maintenance will save you precious time on staff scheduling, training, expensive equipment, and save money by having it done more frequently. That is to say, it actually becomes extremely affordable when made into a regular cleaning service and this is for good reason.
Firstly, the windows and exterior walls are easier to clean when they're not extremely dirty. In other words, less time and work makes it less expensive.
Secondly, many cleaning companies that provide window cleaning services often give great discounts for having the consistent work.
On the other hand, if windows exterior walls are not cleaned often, they will build up dirt, mold, black streaks and minerals from rain or sprinklers. As a result, they require a thorough cleaning, ie deep cleaning service, to be restored. Consequently it becomes more costly because it is more labor intensive, takes longer, requires heavy chemicals and equipment.
NOTE:
Window cleaning is a specialized trade with skilled workers that are highly trained. It's not like asking the maid service to do it with a spray bottle and paper towel. The best cleaning services include exterior facade and windows in their cleaning plan.
However, most professional cleaners do not clean exterior windows and walls. Therefore, you should check if the company offers these cleaning services before you hire them or if they provide their own subcontractor because that makes life easier and keeps your exterior sparkling clean.
Most importantly, if your professional cleaner does not provide these cleaning services, you'll need to hire a separate company for your window cleaning.
Restroom Cleaning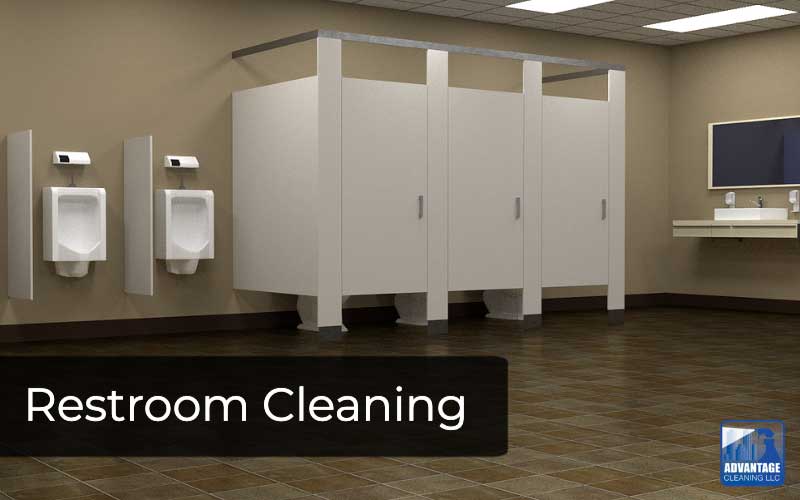 Restrooms are the most contaminated areas in any facility and need specific focus regarding cleaning and disinfection on a daily basis. To reduce the risk of transmitting germs and viruses, your cleaning service should make sure to follow these guidelines closely in a committed fashion.
IMPORTANT:
Cleaning supplies and equipment used in restroom areas should ONLY be used here and NOT anywhere else, as a health and safety precaution to avoid cross contamination.
DAILY cleaning service / AS NEEDED
Sweep and wet mop or scrub floor with a cleanser-disinfectant. Surfaces shall be dry and the corners clean.
Clean, disinfect and polish all surfaces of fixtures, including toilets, urinals, wash basins, commodes, etc. All plumbing fixtures and brightwork shall be wiped clean.
Clean and polish all mirrors and glass to remove all stains, streaks and smudges.
Spot clean doors, walls and partitions to remove dirt, dust and stains.
Wipe clean all dispensers and replenish as necessary, including liquid hand soap, disinfectant, toilet tissue, feminine supplies, paper towels and seat covers.
Empty trash cans and replace liners.
Damp mop all hard and resilient floors.
Empty, clean and disinfect all receptacles used for the collection of solid waste. Replace liners as necessary.
Report items in need of repair, e.g., inoperative lights, broken windows and doors, leaking sinks, urinals, commodes, broken fixtures, etc.
MONTHLY Cleaning Service
Damp wipe and disinfect the full surface areas of all rest room walls, doors, windows, counter tops, window frames, sills, vents and waste paper receptacles, mirrors and glass, etc.
To prevent stains and encrustation and any resulting odor from forming in the water closets and urinals, disinfectant germicidal cleaner shall be used every thirty days.
QUARTERLY Cleaning Service
Dust the exterior of light fixtures.
ANNUALLY Cleaning Service
All traps and floor drains shall be treated with a bacterial type chemical until the traps are completely free of odor.
Deep Cleaning
Deep cleaning is not just a spring cleaning event. A professional cleaner will provide deep cleaning at a frequency depending on the facilities usage and foot traffic but in general 2-4 times a year for commercial buildings.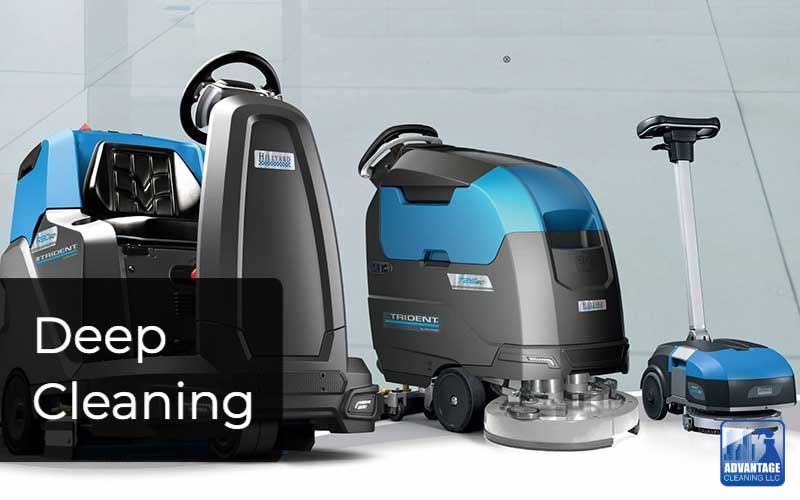 Frequency
Twice Per year cleaning service
Office buildings with hundreds of employees and customers using the facilities on a daily basis.
3-4 times Per year cleaning service
Commercial facilities like museums, attractions, retail stores where hundreds or thousands of people enter the facilities daily.
Equipment needed
Electrostatic sprayer
Floor machine (waxing and buffing)
Carpet steamer
Grout cleaning machine
Pressure washer
Water extractors
Ladders
Window cleaning equipment (squeegees and brushes)
Extension poles
Respirator
Knee pads
Sample of Cleaning Service Activities
Polish Floor
Burnish Floor
Clean Ceramic Tile and Grout
Strip and Wax Floor
Scrub and Re-coat Floor
Clean Ceramic Tile and Grout
Seal Grout Lines
Clean and Seal Stone Floor
Machine scrubbing restroom floors (helps eliminate urine smell)
To learn more about the difference, read our article on deep cleaning services vs general cleaning service
Deep cleaning service requires moving furniture around, includes all cleaning disciplines plus special cleaning products and equipment. In addition, it requires a good amount of planning in order to clean effectively, avoid disrupting the daily working environment and get a result you can be happy with.
Unless you have a large staff of professional cleaners to handle the workload outside of regular business hours, contracting outside professional cleaners to do the work is a practical solution.
Given the scope of deep cleaning and the necessary planning is the reason why this would be a perfect job for professional cleaning services and be a great relief to you…..
Get Started with a Professional Commercial Cleaning Services NYC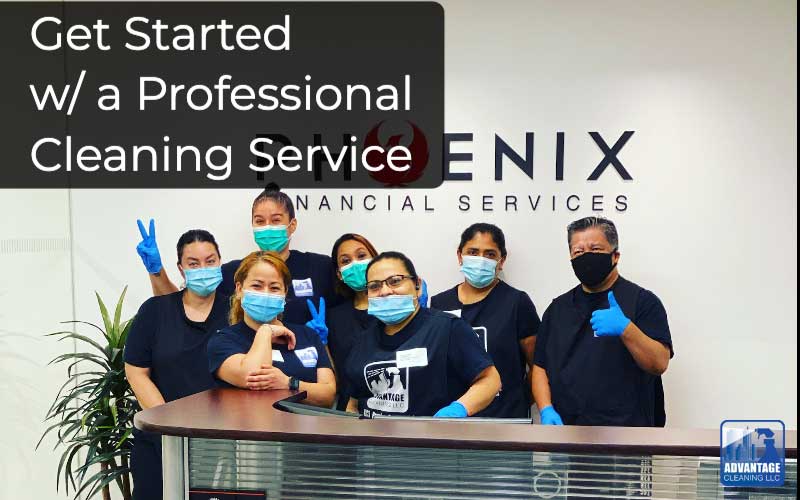 Whether you need just one cleaning service or all of these commercial cleaning services, the dedicated professional cleaners at Advantage Cleaning LLC has the experience and equipment to ensure every job is done right the first time. As a result, you can have a more productive life and high quality time working.
Our company is fully insured, cleaners are background checked and committed to delivering healthy, safe and immaculately clean workplaces. In addition, we utilize green cleaning, eco friendly products.
Unlike some cleaning companies, our professional company has 24/7 live customer service, adherence to leading industry standards and best practices, advanced technologies and environmentally safe green cleaning products.
Let's Talk!
If you are considering a professional cleaning company to handle your cleaning?