What is Commercial Cleaning and What Does a Commercial Cleaner Do?
In today's world, there are so many things that need to be cleaned. Above all, the COVID-19 virus has made that apparent. From office cleaning to industrial cleaning, commercial cleaning services or janitorial cleaning services are essential to keeping everything running smoothly on a daily basis, all across the world. Learn more details about what commercial cleaners are and what they do in this article.
What is Commercial Cleaning?
Commercial cleaning is the process of cleaning business premises and other commercial spaces. This includes cleaning offices, meeting rooms, bathrooms, break rooms, cleaning floors and more. Unlike residential cleaning, which is the cleaning of homes and personal living spaces.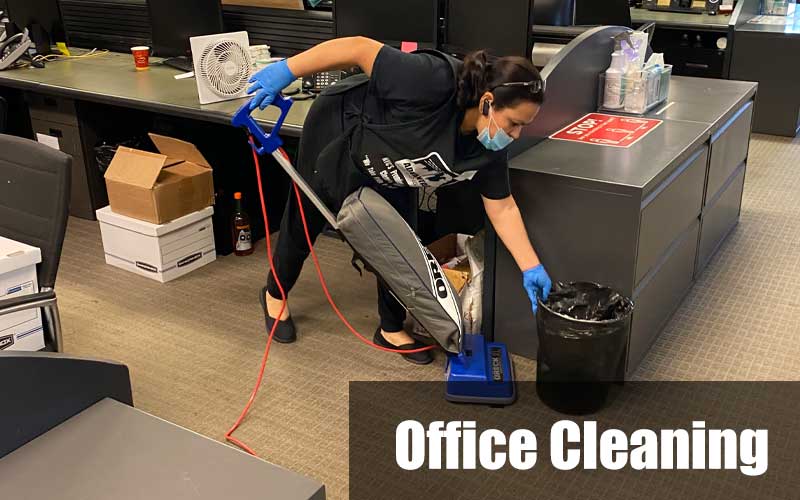 What is a Commercial Cleaner?
A commercial cleaner, is a person or business that does the routine and general cleaning for businesses and medical facilities. Regular cleaning helps keep a healthy environment in the commercial space. Duties and responsibilities require expertise in a wide range of cleaning methods and cleaning machinery to keep a commercial property clean. For example:
Cleaning Tasks Performed By Trained Cleaners
Mopping and vacuuming
Carpet cleaning
Upholstery cleaning
Dusting
Window cleaning
Deep cleaning
Disinfecting
necessary cleaning equipment used By Commercial Cleaners:
Steam cleaners
Ladders
Water extractors
Electrostatic sprayers
Microfiber rags and towels
Mops and mop buckets
Brooms & dustpans
Dusters
Restroom cleaning tools
Spray bottles
Squeegees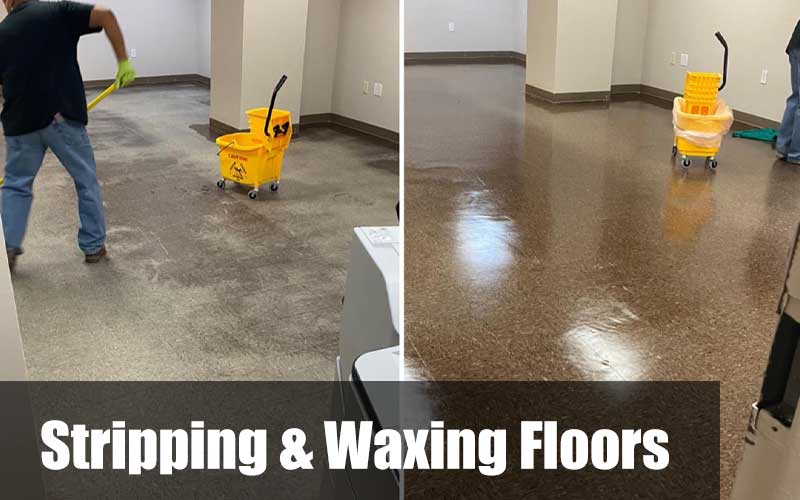 Why Should I Contract a Commercial Cleaner For Cleaning Services?
Inventory Purchasing
Most supply items you need for your building can be provided for you by your cleaning company. In other words, they can be your one-stop-shop for supplies so that you avoid spending time sourcing those materials and placing orders. For Example:
Air fresheners
Paper towels
Floor matting
Toilet paper
Hand soaps
Vendors and bidding
Time spent on sourcing new vendors and collecting bids for unique projects can be time consuming. But, a good commercial cleaner will have the capability to do this for your company. They have sourced reliable partners to handle most building maintenance issues. That is to say, their mindset is that the more they can make your life easier, the better. For example:
Parking lot striping
High rise window cleaning
Interior and exterior painting
Flooring installation and restoration
Carpentry and masonry
Equipment
Purchasing commercial grade cleaning equipment is an expensive investment. Secondly, it requires maintenance and repairs. Similarly, renting equipment has its own high costs that need to be considered. For example, shampooers for carpet cleaning and floor buffers for hard floors. But, when you have a commercial cleaner contracted, they will have already made those equipment investments.
Insurance
Using heavy equipment and climbing on ladders requires special insurance that costs more. But, you can avoid that expense because a commercial cleaner provides their own.
Training
There are plenty of training costs that you can avoid by contracting a commercial cleaner. For example, using certain cleaning equipment. Secondly, OSHA standards must be monitored and met at all times when it comes to health and ensure safety. Moreover, electrostatic disinfecting has become prevalent after COVID-19 and requires specialized equipment and training.
Human Resources
What happens when your janitor is sick? How do you handle vacation time for your cleaning crew? To be able to have fully operational, clean facility, you need multiple employees along with a manager to have someone available at all times. Consequently, you can only fully depend on your cleaning manager to be reliable. However, with a contracted commercial cleaner, you don't have to manage sick days, vacation leave anymore because it is all handled for you.
Emergencies, Special Requests and Difficult Situations
Sometimes there is a problem or a need that doesn't fit into the regular 9-to-5 workday. For example, a pipe has broken and an entire floor is flooded. When you don't have a contracted commercial cleaner you either have to have a janitor on duty at all times or you have to call your employee to come in after hours to fix the problem. As a result you have to exhaust your team and pay overtime. However, if you have a contracted commercial cleaner, they can provide 24/7 availability to handle your needs.
How Much Does A Cleaning Service Cost?
Commercial cleaning services vary in rates, but most charge between $50 and $75 per hour. This includes both cleaning and administrative tasks.
When approaching a budget for professional cleaners, ask yourself these questions:
Does your budget match your needs?
What is the square footage of the building?
How heavily used is your building? In other words, what is the population of the building, how many people are coming in and out of the building each day, how many shifts are running?
What are your expectations? What is your ideal of how you think your building should look?
Does your budget match these elements?
Are you familiar with what it takes to perform the cleaning services for your building?
After that, consider if your cleaning budget will match your needs. In the same vein, it must be a win/win situation for both you and the cleaner to become successful partners.
Do Commercial Cleaning Companies Clean Everything?
Yes, they do clean everything. That is to say, good commercial cleaning companies should be able to get everything clean. It is not likely that a commercial cleaning company specializes in every cleaning need by themselves. On the other hand, part of a good commercial cleaning is having the resources to get those tasks done. For example, high rise window cleaning is so specialized that even most window cleaning companies do not perform it. But, a good cleaner will have a trusted vendor to call on when needed.
Do Commercial Cleaners Always Clean The Same Way?
There is no one way that commercial cleaners clean. However, most cleaners will use a combination of cleaning methods to clean a space. For example, using vacuum cleaners, brooms, mops, spray bottles with cleaning chemicals, scrubbers and towels. Moreover, consider that the cleaning needs of buildings vary depending on many factors. In other words, those variations can require a custom approach to the cleaning process. Certainly, the current cleaning condition of your building will affect the amount of initial deep cleaning being done to get it to a maintainable level.
What Else Should I Know About Commercial Cleaning?
Here are a few more things to keep in mind when hiring commercial cleaners:
• Firstly, ask for references. Above all, this will help you to get a better idea of the cleaner's work ethic and skills.
• Secondly, make sure that the commercial cleaning company is licensed and insured. Most importantly, this will ensure that you are protected in the event of an accident.
• Lastly, request an in-person estimate before contracting with a commercial cleaning company. This will give you a sense of the accurate costs that will be involved.
The major reasons to hire a commercial cleaning service
Commercial cleaning is a necessary task for businesses of all sizes. Hiring a commercial cleaning company will help to keep your business running smoothly and efficiently.
Save managerial time by eliminating management of cleaning a staff, payroll and insurance.
Eliminate the need for sourcing cleaning products and equipment.
Eliminate the need for cleaning and safety training of a cleaning crew.
Get regular cleaning and deep cleaning to ensure high health and safety standards, employee productivity and less sick-days.
Was this helpful?
Please give us a shout out if you found this helpful or if your have input that would explain 'what commercial cleaners do' even better.