Facility cleaning and maintenance services are crucial for any business or organization. These jobs include everything from facility cleaning to facility maintenance and are important for any industry or any building type such as a regular educational-, manufacturing-, and industrial facilities. In this article, we will explore what is included in a facility cleaning and maintenance service and provide a few tips for selecting the best company for your needs.
Facility Management
Facilities maintenance is an important component of any business. It involves the maintenance, repair, and operations of buildings, equipment, and other assets. Facility management helps to maximize efficiency by ensuring that all building systems, equipment, and assets remain in good working order.
A senior management team may be necessary to efficiently focus on the multiple areas and complex components of the facility and ensure the success of every service delivery at the highest standards. By having a comprehensive facilities management program in place, businesses can ensure that their assets are being cared for properly and that they are operating at optimal levels.
Facilities maintenance services often involve the use of technology to track and monitor the condition of the building and its systems. They may use a managing software technology to monitor multiple technologies at once. By utilizing these services, facility owners and managers can ensure that their buildings are well-maintained and functioning properly. Reducing equipment failures, emergency repairs and damages.
These services are provided by professionals who have specialized training to maintain the systems and equipment in a building. They may also be responsible for the communication of coordinating other services such as security, janitorial, and energy management.
Facility Maintenance Services
Facility management is the process of managing buildings and their associated systems in order to maintain and improve the value of the property while also keeping occupants safe and comfortable. A facility maintenance team should be committed to high quality work, improvement, support, development for their clients. Their job includes a variety of tasks such as preventative maintenance, emergency repairs, and general upkeep of the facility such as integrated pest management.
Here's some common categories of maintaining any facility.
Janitorial Service
Building Maintenance
Window Cleaning
Floor Care Programs
Exterior Cleaning (Power Washing)
Let's take a look at each service and find out why they're important resources for the success of company safety. You can read in more detail about the topic here: What Is Building Maintenance Services?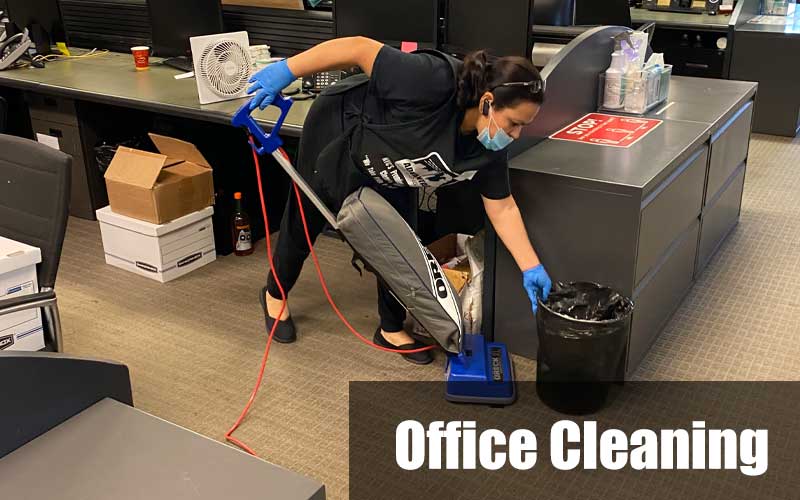 Janitorial Services
A proper janitorial service is done on a daily basis to maintain the cleanliness and safety of any facility . A janitorial team can include a range of cleaning tasks, such as floor cleaning, dusting, vacuuming, mopping, cleaning windows, deep clean, managing cleaning supplies purchases and disinfecting surfaces. New York Janitors can be employees staffed through the human resources department or a support solution service contracted from an outside company. Their importance in ensure that the facility is free of germs and dirt that could lead to health issues. There is no better solution that functions as an efficient safety and health strategy for employees.
Professional facility service companies can provide the janitorial service as part of a comprehensive plan to keep the premises clean and safe.
To learn more about this topic in depth, read What Do Commercial Cleaners Do?
Building Maintenance
Facility services are an essential component of building upkeep and safety. Regular upkeep helps to ensure that the facility is in optimal condition, reduces the risk of potential hazards, and decreases the chances of costly repairs. A professional maintenance service provides the expertise and resources necessary to keep buildings in top condition, ensuring buildings are safe and reliable for occupants.
Window Cleaning Service
One important aspect of this is window cleaning, which is a service that should be done on a regular basis and is no easy task. Professional window cleaners have plenty of performance training, use the right tools and techniques to make sure that windows are clean and streak-free which is the cleanliness customers love.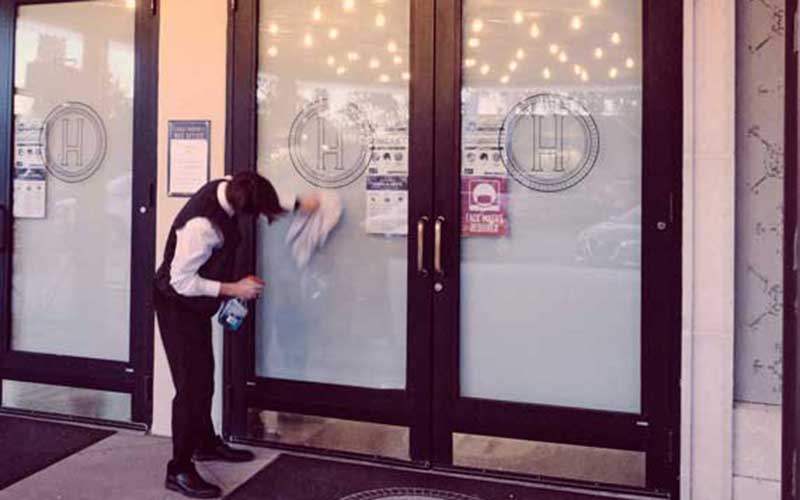 Window cleaning can also help to extend the life of the windows, as dirt and debris can cause damage over time. Investing in regular window cleaning can help ensure that any facility looks its best for years to come.
Floor Care Maintenance Programs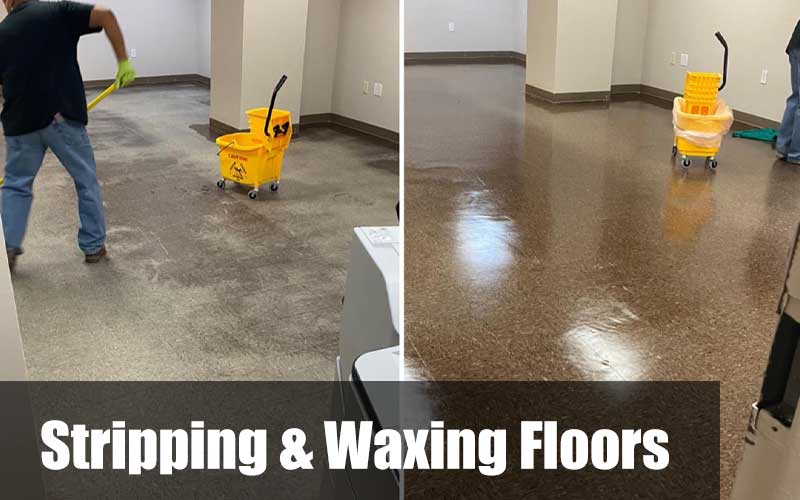 Floor care is an important aspect of facility operations. Regular professional floor care can help maintain the beauty and integrity of a facility's floors, while also providing a safe and hygienic environment. Professional floor care programs involve more than just sweeping and mopping. They include deep cleaning, polishing, waxing, buffing, and resealing to make sure the floors look their best. Professional floor care can also help to extend the life of the floors and reduce the need for costly repairs.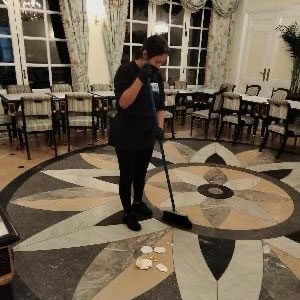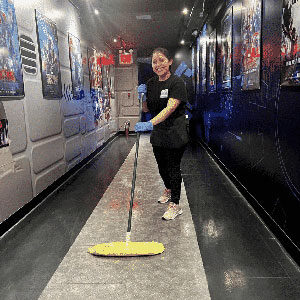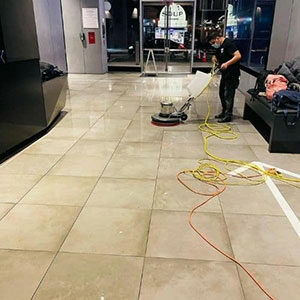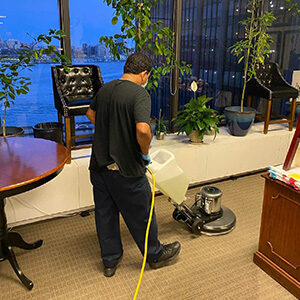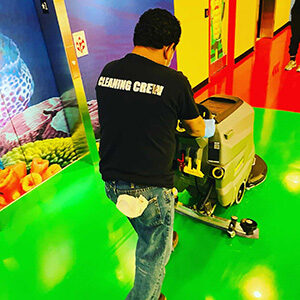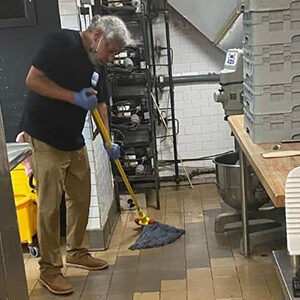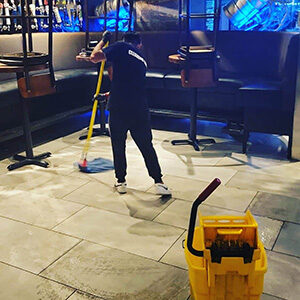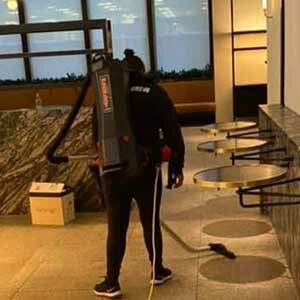 Exterior Maintenance (Power Washing)
Exterior cleaning is an important component of property and facility maintenance that centers around pressure washing. Power washing can be a great way to keep the exterior of a facility looking its best. Power washing is a process of using high-pressure water to remove dirt, grime, and other debris from surfaces.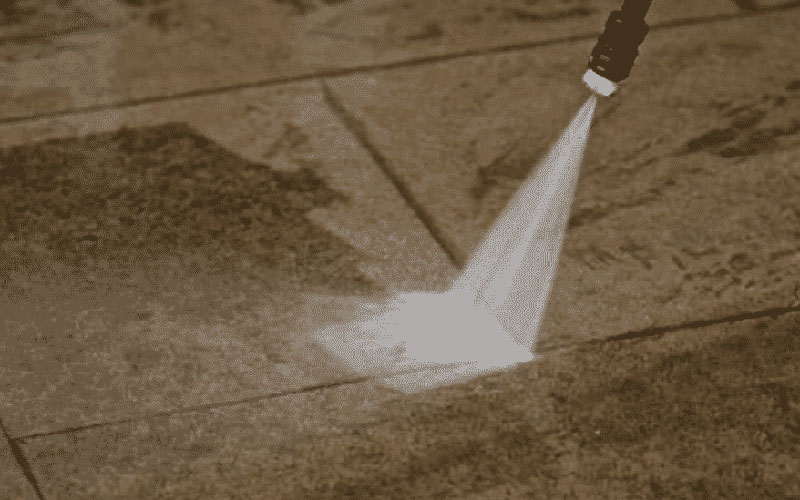 This process not only helps to keep the exterior looking its best for visiting customers, but it can also help to reduce the risk of potential hazards and damage to the building. Professional facility maintenance services can provide power washing services on a regular basis to ensure that the exterior of the building is kept clean and safe.
Another area of the exterior to be cleaned are the gutters. Gutters are crucial to keeping water away from walls and your building's foundation, supporting the structural integrity for the longterm. When gutters are filled with leaves and debris, they do not function properly to export water and can also cause damage to the roof and walls from water build up. Additionally, flooding will occur after some time if this condition continuing.
Frequency
Quarterly to Semi-Annually
Your sidewalks, staircases and front entry ways should be cleaned quarterly to every 6 months. Gutters should be cleaned at this frequency as well.
Annually
The exterior walls should be cleaned annually to avoid permanent staining and is a great way to inspect your building's conditions, monitoring areas that receive more damage than others and determining adjustments to make.
Note:
Depending on the level of rain, moisture or general weather conditions in your geographical area, you should consider washing your exterior more frequently.
It's a dirty job but it must be done.
Facility Cleaning Services
Facility cleaning services are those companies that specialize in cleaning and maintaining commercial and industrial buildings. Services for cleaning facilities may cover a variety of tasks, such as general cleaning, window washing, floor care, carpet cleaning, restroom cleaning and maintenance, pest control, and janitorial services. The services may also include special projects such as power washing, graffiti removal, and deep cleaning; depending on clients needs.
Depending on the type of facilities, the cleaning job may range from daily to monthly or even yearly. Facility cleaning services can help make sure that the building is clean and properly maintained, which can help prevent the spread of germs, improve air quality, and create a healthy work environment.