Outsourcing construction clean-up is absolutely necessary for larger renovation and new construction projects, both from an efficiency perspective and specifically when faced with the pressure of meeting project timelines and maintaining high standards of cleanliness. Advantage Cleaning are seasoned experts in commercial construction cleaning and in this guide we will navigate you through the entire process, right from understanding the cleaning process to selecting the perfect cleanup service, and how to manage them effectively. This guide will also answer some frequently asked questions about outsourcing construction cleanup.
What we cover in this guide
Understanding the Construction Clean Up Process
The construction clean up process is an essential part of any construction project. It involves the removal and proper disposal of debris, deep cleaning of the commercial building, and the cleaning of exterior areas including the grounds and parking lots. This process aims at leaving the construction site in a pristine condition, ready for handover or occupation, and relieves you as project manager from management of the cleanup and builds your confidence that your hand-over will run like clockwork.

To guarantee a high standard of cleanliness, the process is usually carried out in 3 phases of construction cleaning:
The initial rough clean: This takes place after the construction is complete, and it involves removal of construction debris and dust.
The secondary detailed clean: This is a more thorough clean that includes polishing of surfaces and deep cleaning of the facility.
The final touch-up clean: This is done just before the handover of the project. It includes a final sweep to ensure the place is in perfect condition.
The Challenges of Outsourcing Construction Clean Up
Outsourcing construction cleaning comes with its unique set of challenges. One of the main issues is finding a reliable service provider that can deliver quality results within the required timelines. Other challenges include:
Ensuring the clean up company follows environmental regulations during waste disposal.
Working in a hectic environment where construction work is being finalized up until the last moment.
Ensuring the clean up company has sufficient manpower to handle large scale projects.
Dealing with unexpected issues that may cause delays or affect the quality of work.
Outsourcing to the Right Construction Cleaning Company
Choosing the right construction cleaning service is crucial to overcome these challenges. When outsourcing, consider the following:
Expertise and experience: Check if the company has experience in post construction cleaning and can handle projects of your size.
References and reviews: Past clients' reviews and ratings can give insight into the reliability and quality of service the company offers.
Compliance with regulations: Ensure the company follows environmental and safety regulations.
Availability and flexibility: Choose a company that can work within your timeline and adapt to last-minute changes.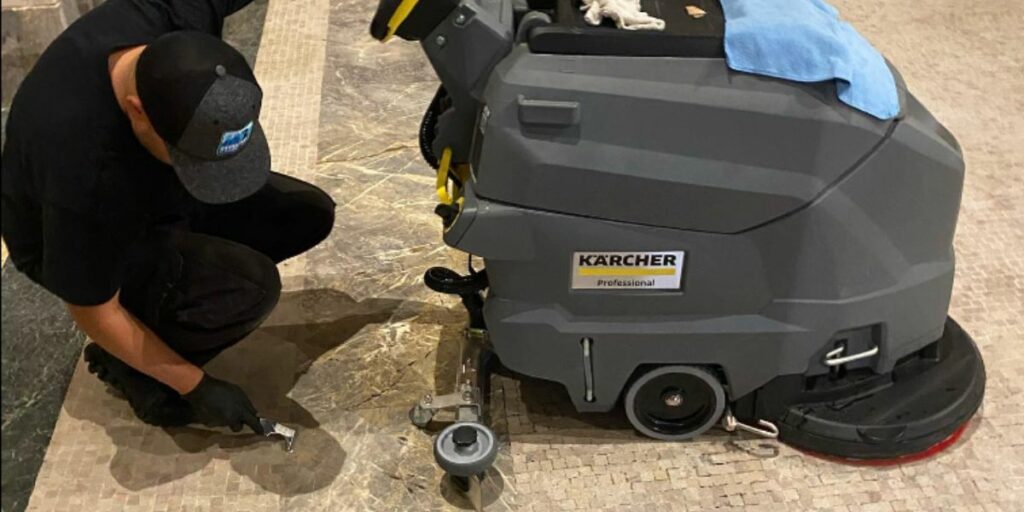 Benefits of Outsourcing Construction Clean Up
Outsourcing your construction clean up to professionals should aim to deliver the following benefits:
Confidence that your construction cleaning company manage and proactively keep you updated on timeline and progress.
Save time and allow you to focus on core project activities.
Provides a thorough and high-quality clean up by experts in construction cleaning.
Proper disposal of debris and waste, and adhere to recycling standards.
Guarantees adherence to health, safety and environmental regulations.
Offers flexibility and can adjust to changes in project timelines.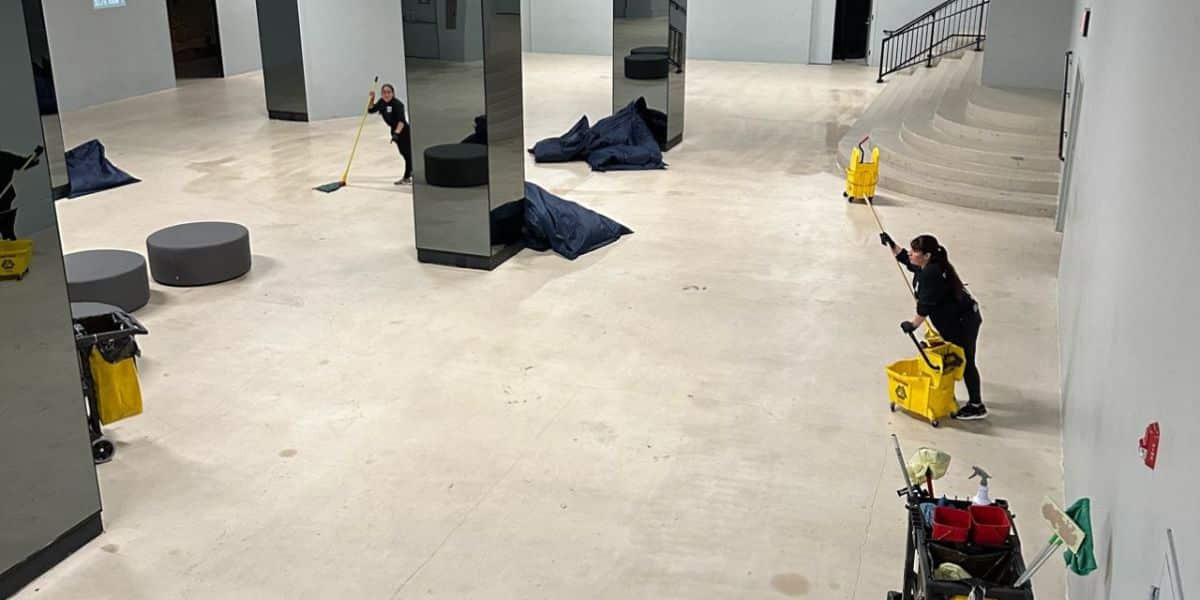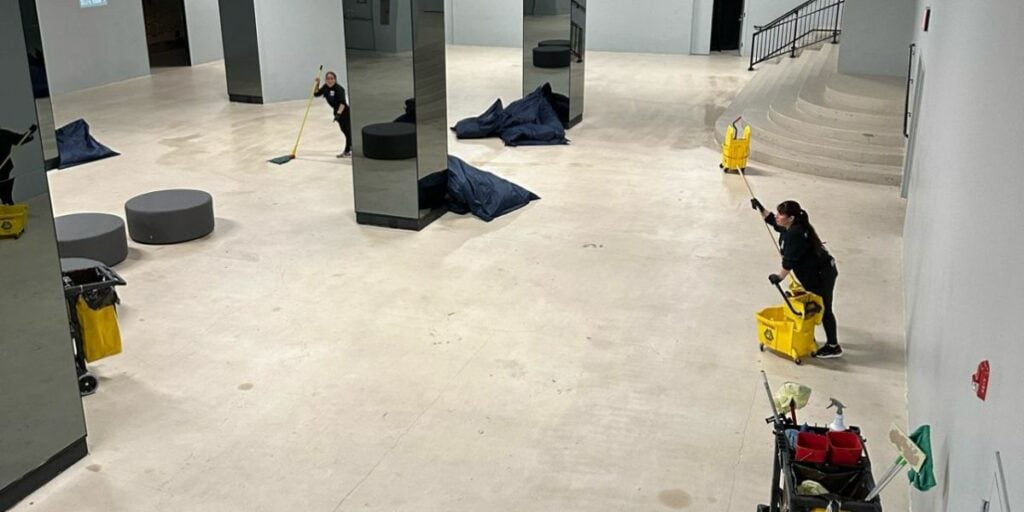 How to Best Manage The Clean Up Service Company
Once you have outsourced your construction clean up, managing the service provider effectively ensures that your cleaning objectives are met. Here are some tips:
Clearly communicate your expectations and timelines.
Make it clear that you expect to receive daily updates on timeline, progress.
Make it clear that issues need to communicated instantly and that the cleaning company resolves issues they control, proactively.
Make sure there is ONE point of contact, a supervisor, so communication is effective and misunderstandings are minimized.
Maintain open communication lines for any changes or issues that may arise.
Conclusion
Outsourcing construction clean up is a strategic move that guarantees quality results, saves time, and ensures compliance with safety and environmental regulations. The key lies in choosing a reliable service provider and managing them effectively.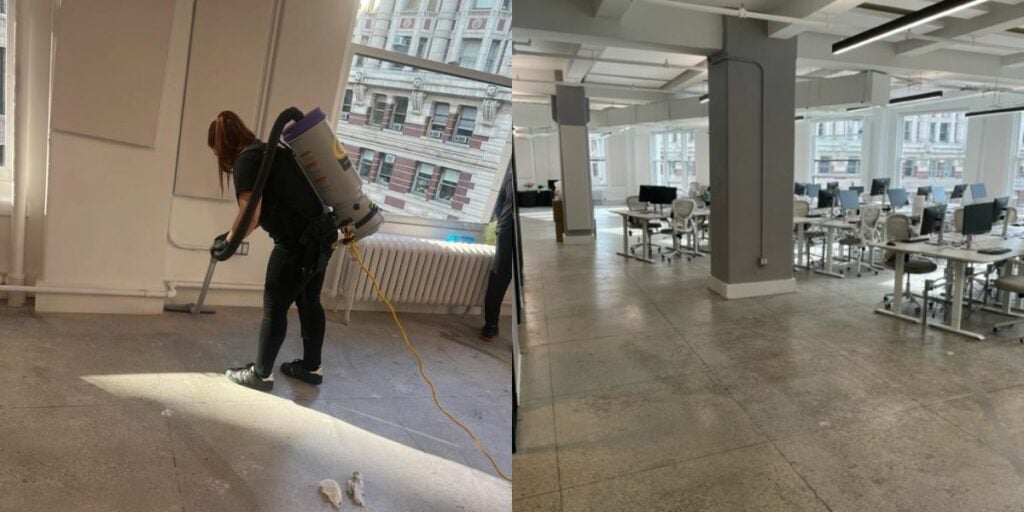 FAQs Outsourcing Clean Up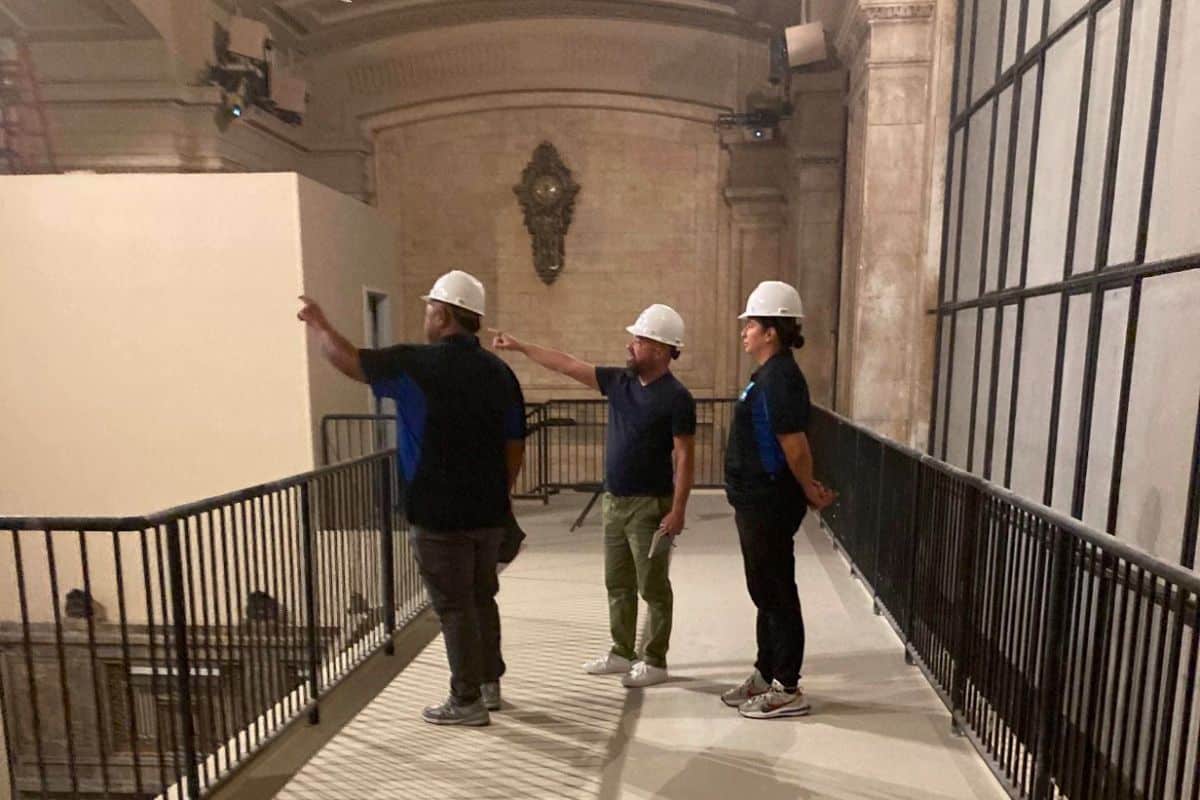 Dive deep into the intricacies of The 3 Phases of Post-Construction Cleaning. Understand the importance,…
In this guide we pinpoint the unique differences between commercial cleaning and post construction cleaning….