Office Cleaning Company New York City
Best Office Cleaning Services in New York & Tri-State Area
Professional office cleaning and office building maintenance services in New York Metropolitan area. Iindependently owned and operated commercial cleaning company.
Office Cleaning Service Overview
HIGH-END OFFICE CLEANING & Maintenance
Advantage Cleaning has been offering commercial office cleaning to office buildings and commercial facilities in the New York area since since 2010. In the last few years, office cleaning and disinfection has changed and now has a new meaning. It has become essential for health and safety of employees, continued business operation, and the ability to serve customers.
We deliver raving reviews from your employees and customers, through high-end commercial cleaning
You rely on consistent high-end commercial office cleaning, a complete cleaning crew that show up on time, every day. Communication needs to be easy, and response and follow up should be instant. You don't need an office cleaning company that is unresponsive, and requires your follow up. Once you have delegated the cleaning services, it should be out of your hands, so you can focus on your business.
Our Continuous Cleaning Improvement System Delivers Consistent High-End Office Cleaning Service
With Advantage Cleaning, the days of stressing out over having to monitor what items are being cleaned and what is being ignored, is over.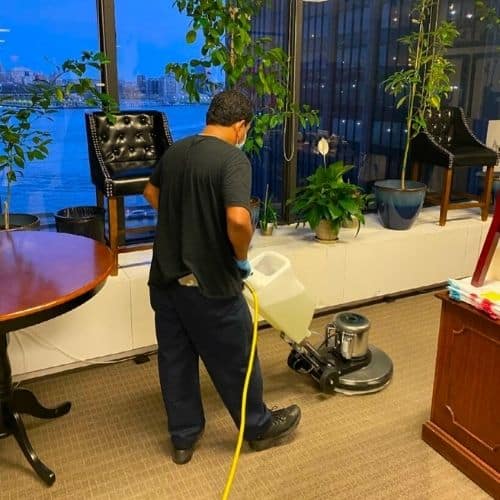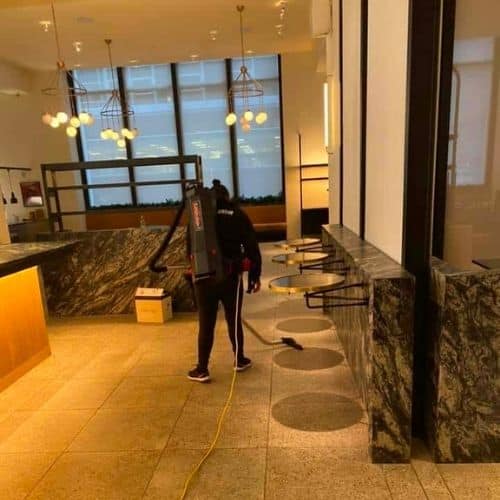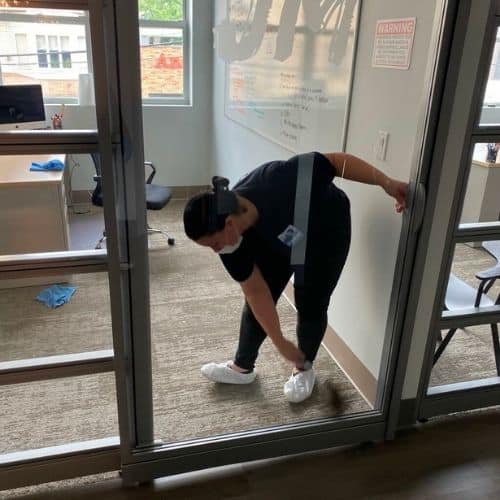 What Our Customers Say About Us
First of all. We will never use our building cleaning services or any other service to do our office space cleaning again. We are in the Wall Street area in a fairly large office and being in the heart of the financial district we have strict building regulations. So we took a risk with Advantage Cleaning and They "Knocked it Out of the Park"!!! .

They came in with such class, a large respectful cleaning team that knew what they were doing and got right down to business. In a covid hypersensitive environment with their advanced equipment they came in and layer after layer they began corona sanitizing crevices ten other cleaning crews combined never cleaned. I feel we underpaid, but that's the type of job they did. They are now our company's official cleaning outfit.

Finally we have found a company that delivers on those old cliches of hard work, dedication and results. If your company is searching for a new cleaning outfit. Look no further. You will find yourself writing the next review right after me. Well done Advantage Cleaning. Very impressive. Thank you.


– DANIEL OTOYA, Wall Street Office, New York City
Office Building Maintenance
Building Maintenance Services
Keeping offices and office buildings clean, safe and presentable requires more than just cleaning. Touch up on walls with filler and paint, fixing loose handrails, door knobs, drawers, chairs, and changing light bulbs is part of our office building maintenance plan.
We Take Pride In Your Appearance
Part of our team of professional commercial cleaners are specifically trained in facility maintenance which helps our customers eliminate the need for procuring and managing separate cleaning and maintenance vendors. Advantage Cleaning provides a full service building service for office buildings in New York and Tri-State area.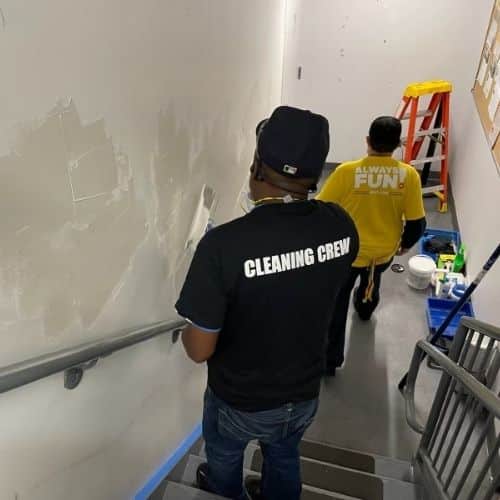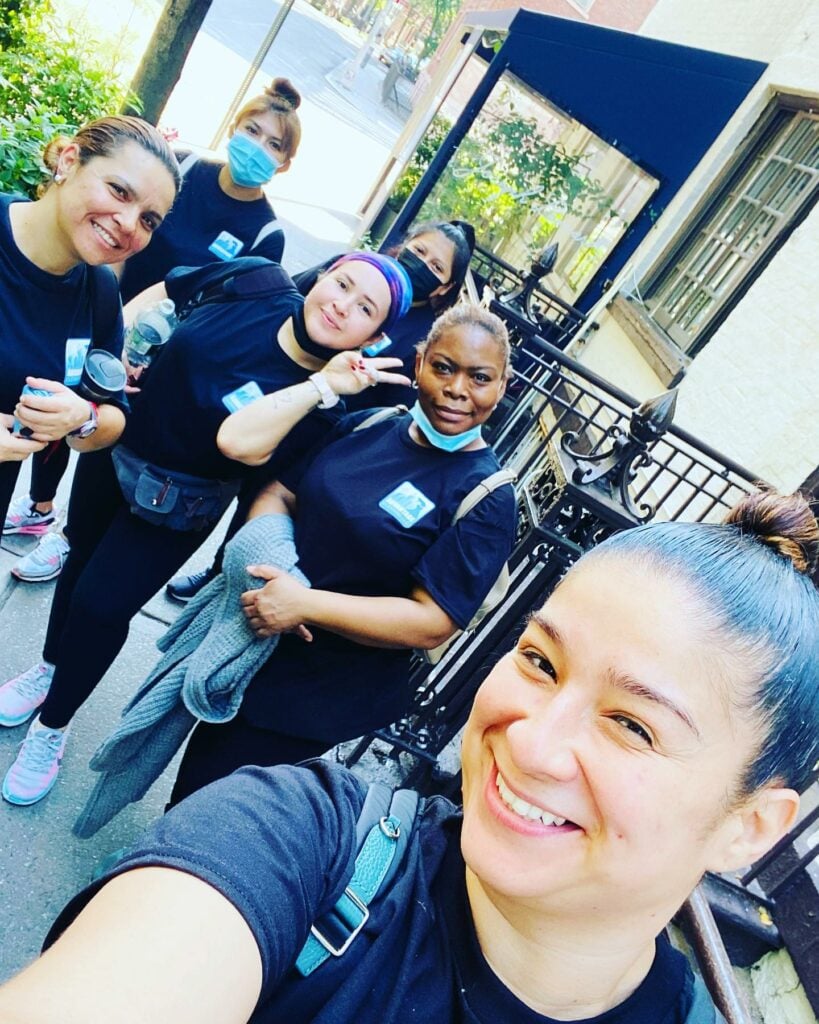 Friendly & Professional Cleaning Team
How We Stay Current
We are here to mitigate your concerns about your janitorial cleaning services. We train our staff on how to disinfect and clean according to the CDC and OSHA guidelines for keeping your facility at a maximum health and safety level.
A key element in the high quality of our commercial cleaning services, is how we stay current through our memberships in leading national commercial cleaning organizations. We use the most advanced cleaning methods available.
This is our guarantee to our customers that they always get trained and certified commercial cleaning professionals that can deliver the highest quality commercial cleaning services, safety, and application of the right cleaning chemicals and disinfectants.
How We Stay Excellent
Our dedicated cleaning training managers, cleaning crew managers, and professional cleaners, are all operating with the aim of excellence in our cleaning services. Therefore, we are constantly training cleaning methods, through onboarding and on-the-job training.
"We Take Pride In Your Appearance"
Let's talk about quality cleaning and maintenance of your Office building
Contact us for a free on-site walk-through and janitorial cleaning services estimate that includes a custom cleaning plan and time frame for your office and commercial facility.
Got a question?
Give us a quick call
Omar Miller, CEO
OUR OFFICE CLEANING SERVICES
Our commercial cleaning services for offices include general cleaning service, deep cleaning, disinfection, floor stripping and waxing. Our team of janitorial service professionals understands how to do the following tasks to fulfils the janitorial services requirements for every type of office building.
General Office Cleaning
General office cleaning service include dusting, sweeping, and vacuuming; window and glass cleaning; carpet cleaning; and bathroom and kitchen sanitizing; dusting and wipe down of all surfaces; garbage removal.
Office Floor Cleaning
Carpet cleaning service include stripping and waxing of hard floor surfaces, and always adjusted based on the type of floor in your facilities. We heavily invest in the necessary equipment for excellent office floor cleaning
Cleaning & Sanitizing
Cleaning and disinfecting phones, computers, control panels of copiers, elevators, door handles, light switches, glass doors, tables, counter tops, cabinet doors, vending machines, water coolers.
Dusting
We are focused on regular dusting typical areas that gather dust, targeting areas that are unseen or often ignored and High dusting. We are trained and certified in the use of lifts, ladders and OSHA safety regulations.
Kitchen Cleaning
Your office kitchen should be a safe place for employees. We sweep, mop or vacuum full-floor kitchen areas and break rooms along with clean and disinfect all counter-tops including coffee/food areas and vending machines.
Cleaning & Sanitizing
we offer comprehensive restroom cleaning service for businesses of all sizes. We have a team of experienced and knowledgeable cleaners who will take care of everything from floor to ceiling. Our cleaning system use color coordinated rags, and separate mop heads and buckets, to reducing the risk of spreading any pathogens.
Window Cleaning
We have the experience and equipment to clean any type of window, including high-rise windows. We also use environmentally friendly and sustainable methods to clean your windows, so you can be confident that your building is being taken care of in the most responsible way possible.
Garbage Removal
On every cleaning service visit, you should expect emptying of all trash bins and replacing liners along with disposing of trash bags in the appropriate facility containers available.
Office Deep Cleaning
Deep cleaning services means we'll provide a thorough deep clean of your carpets, furniture upholstery cleaning, windows, ceilings and walls. And we'll make sure that your office is properly sanitized so that you and your employees can feel safe, confident, and continue uninterrupted business operation.
Office Green Cleaning Services
Are you trying to meet the Green Office Guidelines?
With Advantage Cleaning, 96% of our janitorial cleaning services utilize eco-friendly cleaning products found on the EPA's "Safer Chemical List" and the "EPA approved disinfectant list" because we know how important it is for businesses in New York.
We pride our selves of providing the highest quality of janitorial services in the NYC area.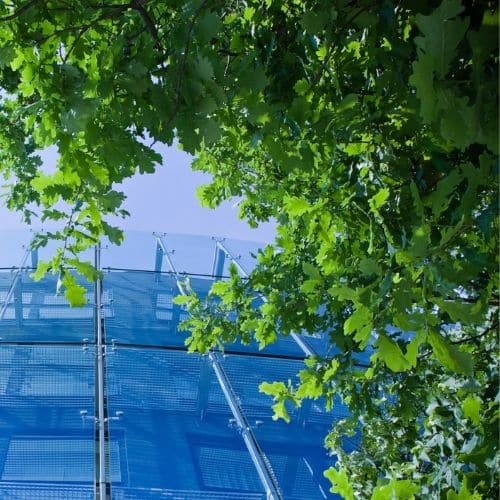 DISINFECTION SERVICES
Commercial cleaning and disinfection is time consuming, and requires training to ensure that the cleaning and disinfection process is done correctly.
We strictly adhere to CDC guidelines of cleaning before disinfection and only use EPA approved disinfectant (EPA list N).
We provide thorough cleaning services and disinfection services for some of our community's most prominent museums, attractions, commercial offices, retail stores, and medical offices in New York NY, and New Jersey.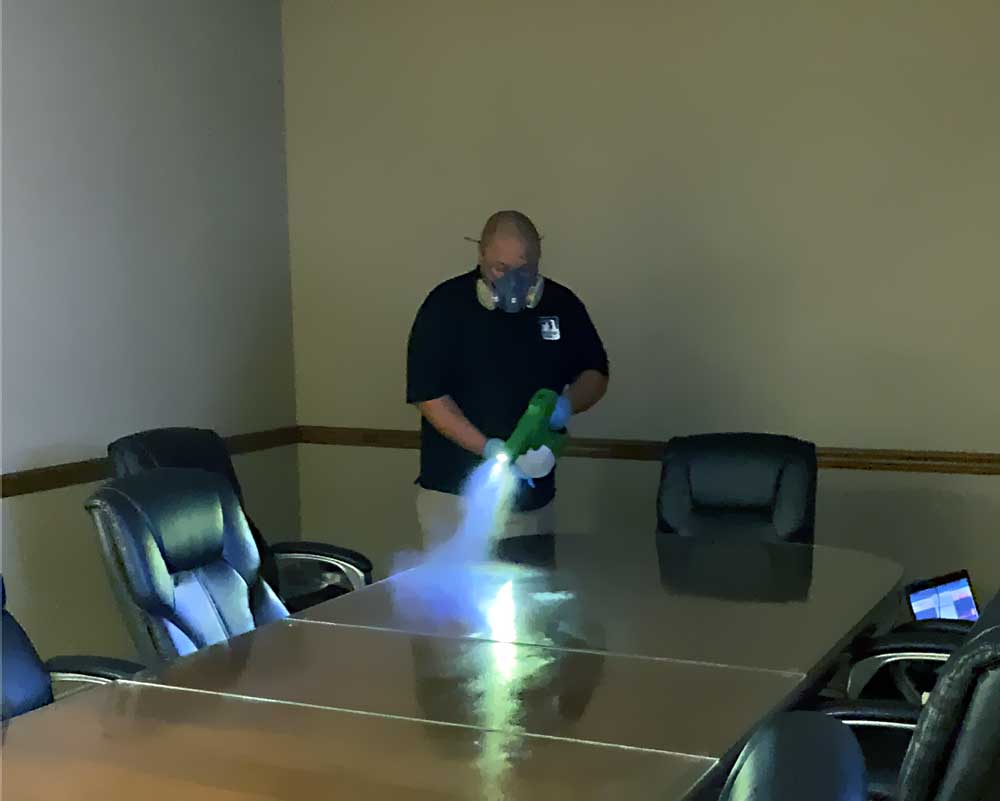 Office disinfection with electrostatic sprayer
Our Cleaning quality system
Introducing Advantage Cleaning's service "Process Improvement Plan", which is our cleaning process and quality control system that ensures you get a consistent high quality cleaning service which delivers spontaneous positive feedback from you customers and coworkers. Feel the confidence and pride of your new and exclusive office experience.
As part of our "process improvement plan" we measure the cleaning quality and identify the areas that need improvement. Changes are then made to the cleaning process and during our following review session, the improvement are confirmed by quality inspection. The process improvement plan helps us become fully transparent and communicate changes and progress during our frequent cleaning service review session.

OFFICE CLEANING QUALITY
Quality janitorial cleaning services and disinfection are time consuming, require training in commercial cleaning processes, handling cleaning equipment, correct use of cleaning and disinfecting products.
We make it easy to get excellent service in commercial cleaning, disinfection and unique easy digital communication with your commercial cleaning service company.
Make it easy, cut the cost, and let us handle the cleaning, training, certification, and OSHA required safety standards.
Custom Office Cleaning Plan
Cleaning service requirements, room-for-room, daily/weekly/ monthly.
We help you create a custom plan for your cleaning service that delivers the quality janitorial cleaning services that you require for your office facilities, specific for each room. Your custom cleaning plan can include any of our cleaning services and disinfection along with flexible schedules to match the office needs.
Our cleaning service system ensure we follow the custom cleaning plan that we created for you, line for line.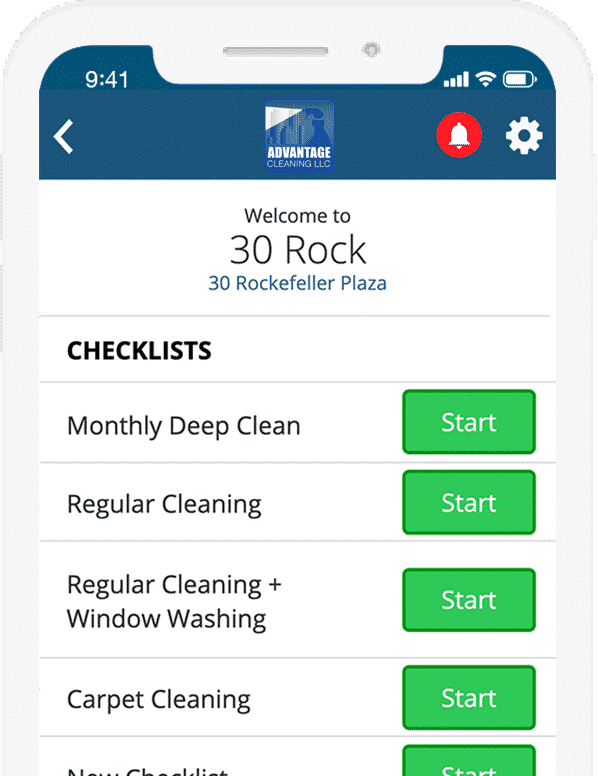 QUALITY INSPECTION
We want to make sure you are receiving a great cleaning service. Based on the custom cleaning plan, that we created for you, our cleaning inspector will provide image and description documentation, during the cleaning inspections of your facilities.
We want you to have a spotless office. A detailed cleaning inspection report with supporting images is available to all our customers right after inspection through our cleaning app.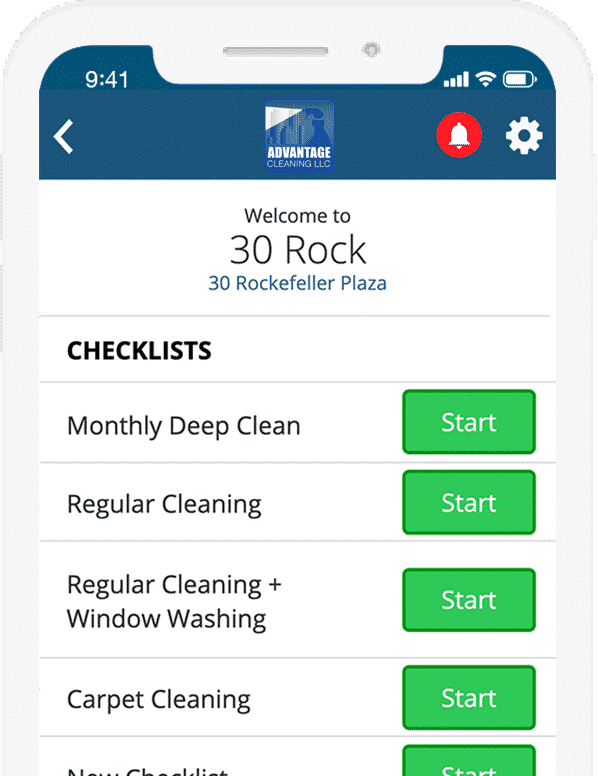 Instant COMMUNICATION
No need for phone calls, emails and follow up, when you got cleaning needs that you just discovered and need to hand over to your commercial cleaning services company. We strive for excellent service.
You get access to our cleaning app, a simple and easy way to communicate with us, the same platform that we use for cleaning and inspection. You can send specific cleaning needs that you have identified, such as new found carpet stains that need attention during carpet cleaning, provide images, and we will attend to it during our cleaning routine.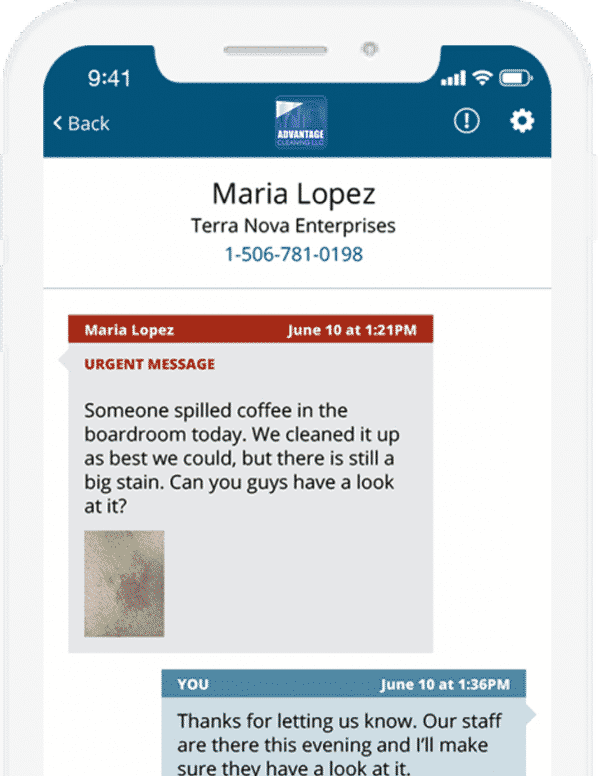 We Serve New York Metropolitan Area
New York
Bronx

Brooklyn

Long Island
Manhattan
New York City
Queens
Staten Island
New Jersey
Edison
Elizabeth
Jersey City
Lakewood
Newark

Paterson
Connecticut
Bridgeport
Danbury
New Haven
Norwalk
Stamford
Waterbury
How It Works
Request A Walkthrough
Schedule a walkthrough of your facilities and we will reply to you immediately and confirm our appointment.
Confirm Booking
We will confirm your booking along with your instructions via secure transaction.
We'll Clean It
Our trained staff will create your customized cleaning plan to help disinfect and elevate cleaning quality of your workspace.
What Our Customers About Our outstanding service
Read what our customers have to say about our commercial cleaning services
""I am the Facilities Manager at Madame Tussaud's Wax Museum in New York and have been with my company for twenty years. I can honestly say that in my twenty years' experience, Advantage Cleaning is by far the best cleaning company I have ever worked with."

They are reliable, trustworthy, and dedicated to their jobs and it really shows. I highly recommend Advantage Cleaning LLC to anyone who is seriously considering hiring an outside cleaning company, and I can say with experience that you will not be disappointed."

– Madame Tussaud's New York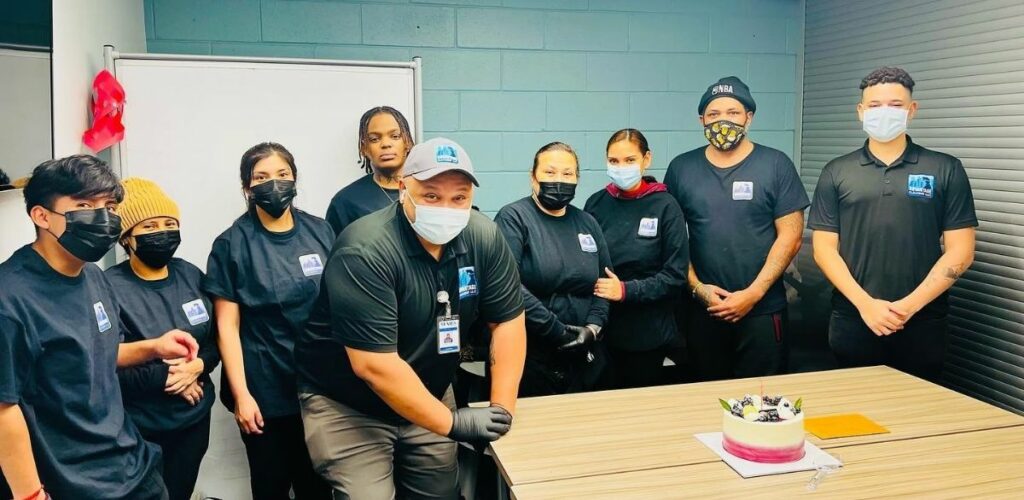 The cleaning service industry worldwide has grown at a very fast rate, reaching more than $80…